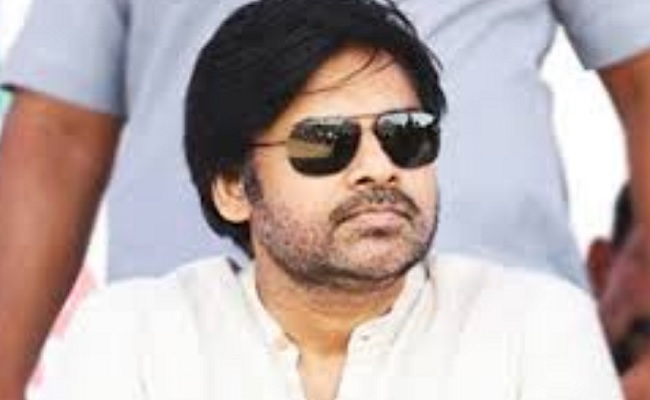 There have been reports doing rounds in the media circles that power star and Jana Sena Party chief Pawan Kalyan would take only "liquid diet" (don't mistake him; it's only water) for the entire month of Karthikam that commenced on Monday.
It has generated a lot of curiosity among the readers as to why Pawan has suddenly remembered the significance of Karthika Masam, special pujas and liquid diet this year, as he had never done it in the past.
In fact, Pawan sought to attract Christian voters to deny advantage to YSR Congress party headed by Y S Jagan Mohan Reddy before the elections by claiming that he did not believe in religion and caste systems.
In order to convince the voters that he had a diverse culture within his family, he used to claim that he had married a Christian and his children followed Christian faith.
So, it is nothing but natural for the people to know why Pawan is displaying so much belief in Karthika Masam rituals.
Apparently, Pawan has noticed that Jagan has been gradually erasing the image of being a Christian by taking up several programmes for Hindus – like restoration of old temples and revival of hereditary rights to the priests etc. Naturally, such measures have helped him win the hearts of Hindus.
At the same time, Hindutva ideology is fast spreading across the country in the recent past. May be, Pawan has thought he is lagging behind others in attracting Hindus. That is why, he might be showing special interest in Karthika Masam rituals.
There could be one more reason for Pawan's idea of taking only "liquid diet." In another two or three months, Pawan is most likely to get back into film industry.
All these days, he did not bother about his physique because of his serious involvement in politics.
Though there was no abnormal change in his physique, Pawan definitely needs to trim his body to regain the structure required for a hero.
So, by taking liquid diet and doing some physio, he might be thinking of regaining his fitness and improve his physique for returning to films.
In any case, this "liquid diet" concept appears to be a multi-purpose project for Pawan!