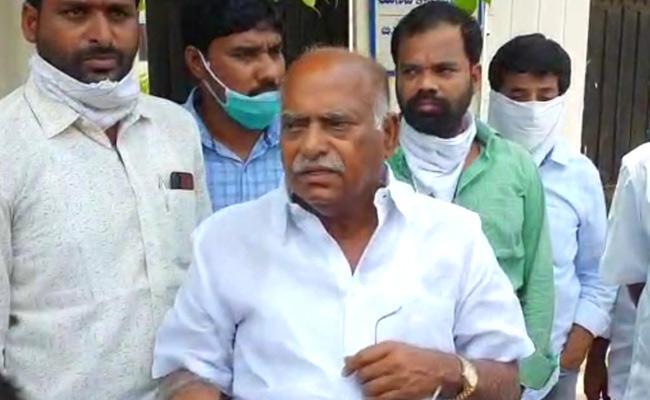 JC Diwakar Reddy is a kind of person who boasts himself as the one who speaks the facts despite openly showing sycophancy on some people.
Days went on like that for him all these days. He changes parties according to their needs, but tells the people that the party needs them. But one election result has changed the complete scenario.
The JC family has eaten a big blow damaging the image when they lost the election of both Anantapuram Lok Sabha and Tadipatri Assembly.
Showing the meaningless grudge on YS Jagan Mohan Reddy both the JC brothers have become weak in public. But what is to be underlined is that there is no change in JC Diwakar Reddy initially when he lost the election.
Assuming that he has a style, he behaved in his way and talked in his manner. He kept on showing unwanted sarcasm on YS Jagan Mohan Reddy.
Tadipatri public says that there was a financial blow for JC family after losing in election. The easy money they used to earn was stopped, they say.
In an interview, his brother JC Prabhakar Reddy said that they lost nothing with Travels case, as they have sold out all the buses due to corona and became safe.
So, both JC brothers assumed that they may have to pay some penalty even if they are proved guilty of crime,
All this was before arrests.
But JC Prabhakar Reddy has changed a bit after the arrest of his son Asmith. Lokesh also went to console him. No one knows what consolation was extended, but a dining table pic went viral.
Even JC Diwakar Reddy didn't speak with aggression at that time. He became dumb with respect to YS Jagan Mohan Reddy.
Adding to that JC Prabhakar Reddy is not getting any bail now. He is attending interrogations silently with a dull face.
Now both the brothers have become calm and not raising their voices with false allegations and satires against the Chief Minister.
Click Here for Latest Direct-to-OTT Releases (List Updates Daily)