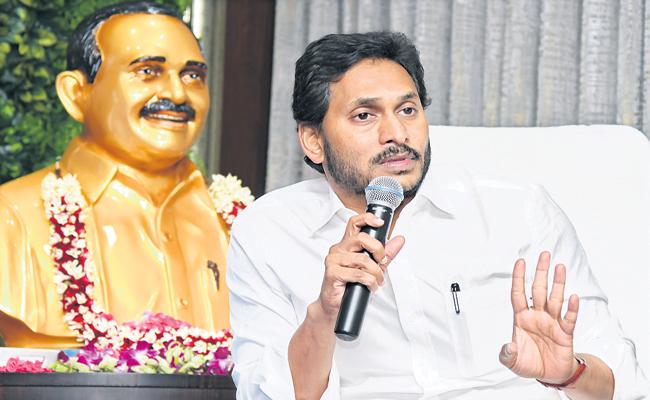 The sudden decision of the Y S Jagan Mohan Reddy government in Andhra Pradesh to file a special leave petition in the Supreme Court challenging the state high court order suspending the controversial GO on restricting rallies and roadshows on public roads has become a hot topic of discussion in the media.
Though the state high court suspended the GO only temporarily till January 23, the Jagan government chose to challenge the order on Wednesday, a week after the high court issued the orders, leading to the suspicion that the government must have some strong reasons behind its decision.
The issue has now been listed before the Supreme Court bench headed by Justice D Y Chandrachud on Thursday for an emergency hearing. The Supreme Court is expected to come out with an order by evening.
The question is why the Jagan government chose to move the Supreme Court without waiting for the outcome in the high court till January 23.
First, the police department is being flooded with requests by various organisations seeking permission for public rallies.
Secondly, Telugu Desam Party general secretary Nara Lokesh has also sought permission for his 4000 km long padayatra and he would have to walk all along the public road only. Since the roadmap is already ready, the police have to take quick decision on the permission, as Lokesh has to make arrangements accordingly.
Thirdly, the Jagan government is terribly upset with the comments made by the high court bench while hearing the petition on GO No. 1, accusing the police department of behaving as if they are in the British regime.
The bench also alleged that the state government's advocate general was trying to influence the high court registry to see that the hearing be posted before a judge of his choice.
"Under these circumstances, the Jagan government expected what kind of judgement the bench would be giving. So, it was compelled to move the Supreme Court," sources said.