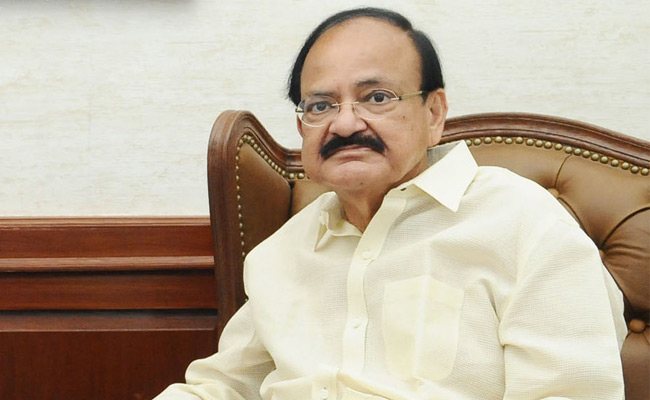 A few days ago, Vice President of India M Venkaiah Naidu called for a meeting of a few Union ministers and senior officials of the Central government to discuss the progress of various projects being implemented by the Centre in Andhra Pradesh.
Venkaiah's move naturally raised many eyebrows. Normally, any Vice President of India doesn't interfere in the functioning of the government, hold meetings with ministers or officials and review the developmental works in any state.
No doubt, the Vice-President is a little more active than the President of India, as in the capacity of Rajya Sabha chairman, he regularly interacts with the MPs, ministers and their political strategies. But he is not connected with any administrative activities.
Even if he does, out of interest, he would have an overall review of any major issue pertaining to the country, but not any subjects related to a particular state. So, it was surprising that Venkaiah held a meeting on the projects of Andhra Pradesh, relating to AP Reorganisation Act.
Moreover, Venkaiah is relinquishing his office in another three weeks. So, he doesn't need to show so much enthusiasm about the AP projects.
He called Union ministers including Mansukh Mandaviya and Nityanand Rai and officials of human resource development and requested them to expedite completion of pending projects pertaining to AP.
This led to suspicion as to whether Venkaiah is planning to play any major role in the Andhra politics after the completion of his term as Vice President of India.
There is no hard and fast rule that a person who held such a high position in the country should not return to active politics.
So, it remains to be seen what Venkaiah is up to post-retirement.