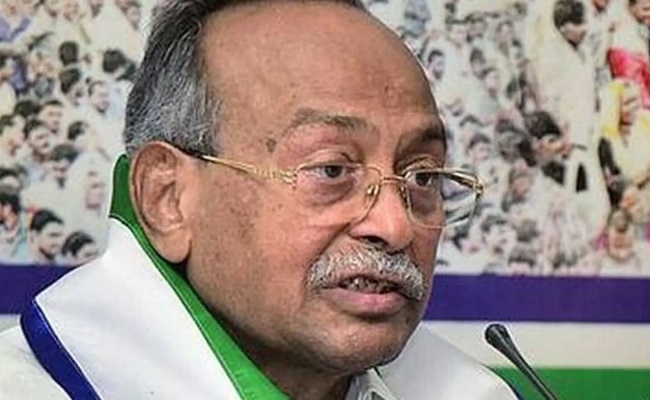 Vasantha Nageswara Rao is one of the politicians who scaled to the heights during the TDP's first stint in 1983-89.
He was the home minister in the TDP government and thus very popular in state politics.
He moved from the Home Minister a month before the murder of Congress MLA Vangaveeti Mohan Ranga Rao in Vijayawada, which ignited riots in the coastal districts.
The murder also caused differences between the Kamma and Kapu castes in the costal districts, which continue even today.
Nageswara Rao started his political career in the Congress and then moved to the TDP. Later, he came back to the Congress and is currently with the YSR Congress.
His son, Vasantha Venkata Krishna Prasad is the YSR Congress MLA from Mylavaram constituency in the NTR district.
He had hit the headlines this week with his comments on the YSR Congress government in the state.
He found fault with the government for splitting the capital from Amaravati and not giving due representation to the Kamma community in the state cabinet.
He backed Amaravati as the capital for strange reasons which became top news for the yellow media.
He is upset with chief minister Y S Jagan Mohan Reddy for not giving the cabinet berth to his son Krishna Prasad.
All these things might have pained him and made him talk against the state government's decision.