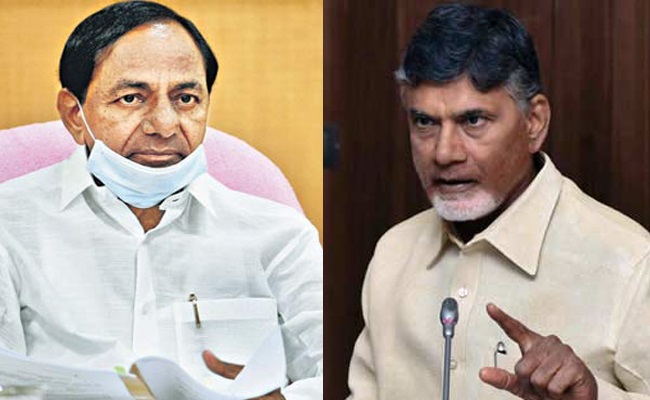 Telugu Desam Party president and former Andhra Pradesh chief minister N Chandrababu Naidu in Andhra Pradesh who had gone overboard in extending support to the Presidential candidate of Bharatiya Janata Party Droupadi Murmu has gone unusually silent on the Vice Presidential elections.
The BJP has fielded Wes Bengal governor Jagdeep Dhankar as its candidate for the Vice President elections, while the Congress-led opposition announced the candidature of former Union minister Margaret Alva for the same.
The ruling YSR Congress party led by chief minister Y S Jagan Mohan Reddy, which has been maintaining cordial relations with the Narendra Modi-led BJP government at the Centre, has extended its support to Dhankar without any hesitation, though Dhankar doesn't fit into its scheme of things to promote social justice – a reason shown to support to Murmu.
But the TDP, which showed unusual enthusiasm to support to Murmu on the ground that she was the first tribal woman to adorn the top post, remained silent on the Vice Presidential candidate.
If he supports Dhankar, it clearly shows that Naidu is lobbying for restoring alliance with the BJP. If he has to follow the social justice line, he should support Margaret Alva, a Christian minority. But he cannot do the same, because there are no takers for the TDP from the other opposition parties.
Maybe, Naidu will choose the middle path – remaining neutral and ask his party to stay away from the Vice Presidential elections.
Interestingly, Telangana Rashtra Samthi president and chief minister K Chandrasekhar Rao, too, is facing the same predicament. Just because he is strongly opposing the BJP, he extended support to the opposition candidate Yashwant Sinha in the Presidential elections.
But coming to Margaret Alva, he is not able to take the decision, as she was proposed by the Congress party. If he supports her, then it might appear he has joined hands with the Congress.
Since Mamata Banerjee also chose to take a neutral stand, KCR, too, might stay away from the Vice Presidential polls, say sources.