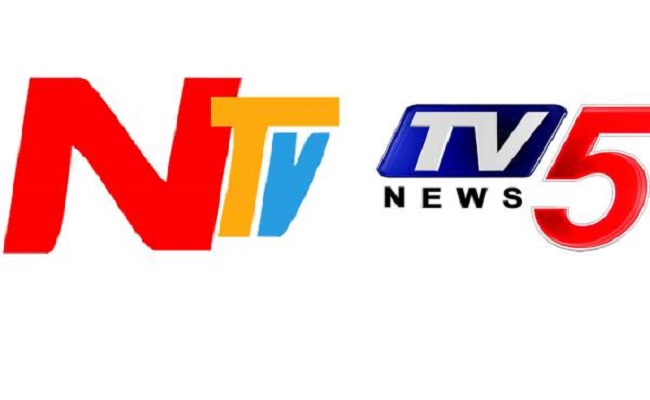 The last week's promotional advertisement war between two popular Telugu television news channels – NTV and TV5, seeking to expose the scams of each other's owners created a sensation in the media circles for a few hours, before dying down silently.
Apparently, both the channel owners – Narendra Chowdary of NTV and B R Naidu of TV5 – have come to a compromise and decided not to attack each other in public domain. They also quickly withdrew their promos from their respective channels and digital network.
It was definitely a disappointment for the people who were waiting to know what scams Chowdary and Naidu were involved in and what irregularities they had committed in the Jubilee Hills Cooperative Housing Society and other places.
Though the promos had been withdrawn from the public domain, they have given rise to the suspicion that the channel promoters might have indulged in irregularities.
Now, the viewers were very curious to know why the promoters of both the channels had withdrawn their promos and remained silent on the scams of each other which they wanted to expose.
There were reports that a former Union minister had reportedly brought about compromise between the two channel promoters since they would damage their reputation in public but also cause immense financial loss to both of them.
However, the latest reports indicate that it was not a former Union minister, but a former Congress MP who played a key role during the Y S Rajasekhar Reddy government, who had brokered the patch-up deal between Naidu and Chowdary.
Interestingly, both Naidu and Chowdary belong to the same caste and had been dominating the media field, but the man who was instrumental in patch-up between the two is from a different caste. But they enjoyed good relations with him since the days of YSR, sources said.