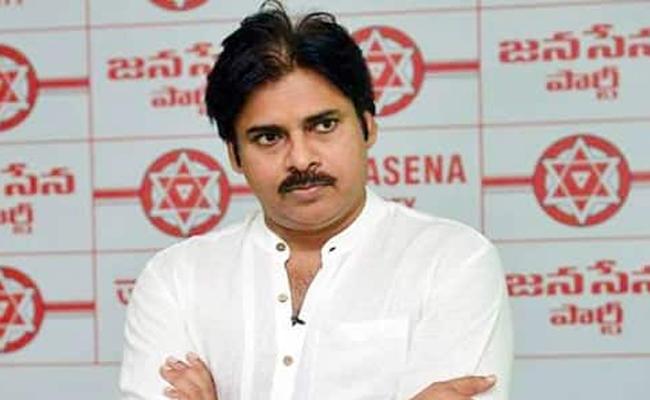 What is in Jana Sena chief Pawan Kalyan's mind about the impending 2024 general elections? This is the big question doing rounds, not only among the Jana Sainiks but also among the Telugu Thammullu these days.
Pawan Kalyan once said that he would work to keep the anti-government vote united, so as to defeat the YSR Congress.
He had even said that he would speak to the BJP national leadership for alliance among the TDP, BJP and Jana Sena.
Later, Pawan said he had made enough sacrifices and it was time for others (meaning TDP) to make sacrifices.
Then he had started asking people to give him one chance in the next election for a better state and better economy and even promised lakhs of jobs.
Going by all these, one gets the doubt on what exactly is in the Jana Sena chief's scheme of things.
Is Pawan Kalyan asking for a few seats from the TDP in alliance where he gets a couple of cabinet berths if the alliance wins the election or is he asking for share in the office of the chief minister in rotation?
If he is asking some seats and cabinet berths, Chandrababu Naidu might consider his demand and give him after a bargain.
But, if he is asking for the top slot in rotation, it would be next to impossible for Chandrababu Naidu to leave the top slot to the ally.
If his intension is any of these two options, then why is he asking for one chance and why is he promising a better government?
Having asked for one chance to form the government, if he settles for seat share with the TDP, will people take him seriously?
People have already lost trust in his leadership as he moved from the BJP and TDP in 2014 to the Left Parties and the BSP in 2019.
If he continues to make these kind of confusing statements, will people take him seriously is a big question now.