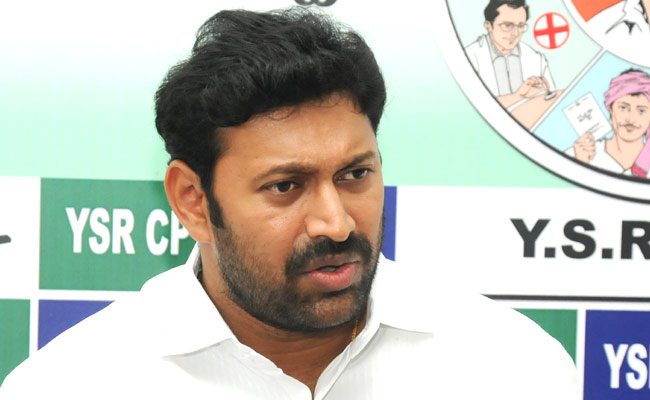 If speculations doing rounds in the media circles are to be believed, the Central Bureau of Investigation might arrest YSR Congress party MP from Kadapa and chief minister Y S Jagan Mohan Reddy's cousin Y S Avinash Reddy anytime from now, in connection with the murder case of his uncle and former minister Y S Vivekananda Reddy in March 2019.
The CBI on Monday night issued notices to Avinash Reddy under Section 41-A of Criminal Procedure Code, asking him to appear before the investigating officer at 11 am on Tuesday.
However, Avinash Reddy communicated to the CBI that he might not be in a position to appear before them, as he was preoccupied with other engagements. He reportedly sought five days' time.
According to the reports in the social media, the CBI did not approve of Avinash's request and decided to take him into custody for questioning.
"A special team of the CBI officers have landed in Kadapa with information to the local police. They might arrest the MP anytime from now," the reports said.
Avinash Reddy, who performed special prayers at Gandi Anjaneya Swamy temple at Chakrayapeta mandal in Puliendula, told reporters that he had already requested the CBI that he won't be able to appear before them due to prior engagements.
"I told them I will fully cooperate with the CBI in the case. I am not able to digest the allegations levelled against me. The people of Kadapa know what I am and so, as long as they support me, I don't have to be afraid of anybody," he said.
Surprisingly, Jagan's sister and YSR Telangana Party president Y S Sharmila expressed concern over the prolonged delay in the investigation into the murder of Vivekananda Reddy.
"How can the case be dragged for years together? If the systems do not act fast, people might lose confidence in them. I request the CBI to unearth the facts in the case at the earliest," she said.