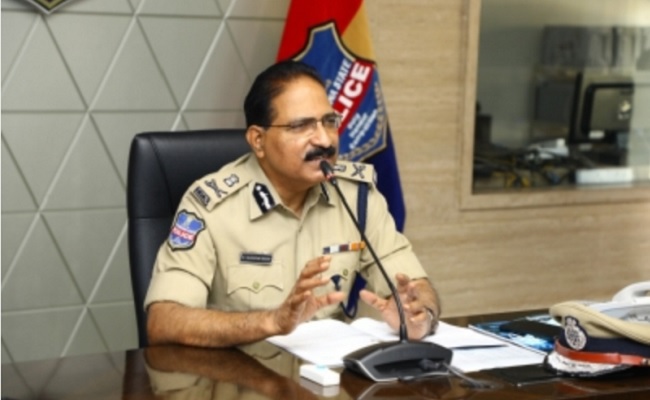 Senior IPS officer and Telangana Director General of Police M Mahender Reddy is going to be rewarded for his unflinching loyalty towards the Telangana Rashtra Samithi government headed by chief minister K Chandrasekhar Rao.
According to reports in a section of media, Mahender Reddy, who is going to retire from service by December end, is all set to enter politics by joining the TRS.
He may be rewarded with a key position in the party and a ticket for the next elections – either the state assembly or the Lok Sabha.
Of late, KCR has been showering praises on Mahender Reddy whenever there is an occasion.
During the inauguration of Command and Control Centre in Hyderabad, the chief minister was all praise for the DGP for designing the concept for the control centre.
He referred to Mahender Reddy's retirement in December and said even after the retirement, the government would make use of his services in one form or other.
"He may not wear the police dress again, but we shall use his services in some other attire," KCR declared.
This led to the talk that the chief minister is contemplating inviting Mahender Reddy into politics and reward him with a suitable post.
Now that only one month is left for his retirement, the discussion of the DGP's entry into politics has become a hot topic for discussion again.
There are several instances of the bureaucrats and IPS officers entering politics soon after the retirement or by taking premature retirement. Recently, Siddipet collector Venkatrami Reddy took the VRS and joined the TRS to become an MLC.
It will be interesting to see what post the DGP will get in the TRS after the retirement.