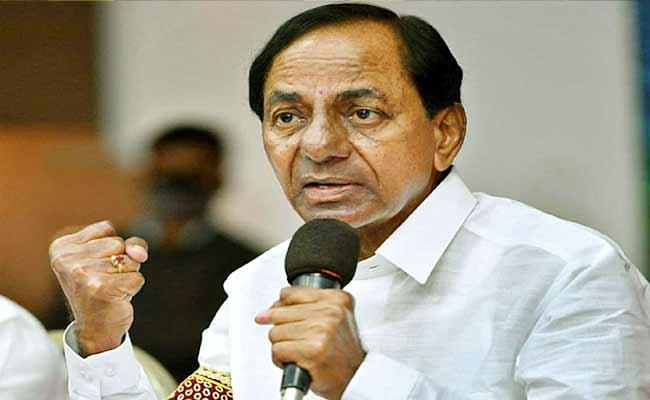 For quite some time, Telangana Rashtra Samithi president and chief minister K Chandrasekhar Rao has been saying that the elections to the state assembly would be held as scheduled in December 2023.
He announced the same during the recent meeting of the TRS legislature party, parliamentary party and the state executive held at Telangana Bhavan.
His son and TRS working president K T Rama Rao also told reporters there is no question of advancing the elections.
However, the Bharatiya Janata Party leadership is understood to have received a clear indication that KCR will go in for early elections.
"He will not do what he says in public. He would like to spring a surprise on the opposition parties with his sudden decisions," a BJP leader said.
Former IPS officer and Bahujan Samaj Party Telangana unit president R S Praveen Kumar has also announced that the chief minister will advance the assembly elections and asked the party cadres to gear up for the same.
As if confirming these speculations, senior TRS leader and vice-chairman of Telangana state planning board Boinapalli Vinod Kumar said there is every possibility of having assembly elections in seven or eight months.
"Everybody is under the assumption that there is still one more year to go for the assembly elections in the state, but my assessment is that there will be elections in seven or eight months," he said at a meeting on Friday.
Since Vinod Kumar is considered to be the right hand of KCR, one cannot take his comments non-seriously. Nobody knows better than Vinod about what is there in KCR's mind.
"He might have said it casually, but there is every possibility that the assembly elections could be held in July or August," sources said.
If elections to the Telangana assembly have to be held in July, KCR should dissolve the state assembly in April or May and recommend to the Election Commission of India to hold the polls at the earliest. Maybe, KCR will take a call after the conclusion of the state budget session, sources added.