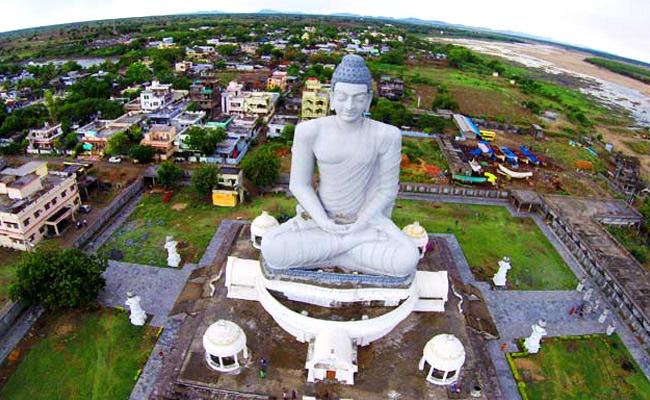 The opposition TDP is exploring all options to stall the formation of three capitals for Andhra Pradesh at any cost, even as the Jagan Mohan Reddy government has been going about making all arrangements for the capital shift.
Legal experts are saying that the Governor had given the assent to the three capitals bill and APCRDA abolition bill only after ascertaining that the earlier bills purported to have been referred to the non-existent select committee had lapsed once the fresh bills were approved by the state legislature.
The Jagan government introduced the two bills – APCRDA repeal bill and Decentralisation of Administration Bill – in the state assembly afresh in June and got them passed. They were supposed to be introduced in the legislative council the following day, but even before the council took them up, it got adjourned sine die.
As per the legislative norms, if the council does not give its opinion within one month on the bills, they are deemed to have been passed. So, after waiting for one month, the Jagan government sent the bills to the Governor who gave his consent within two weeks after consulting the legal experts.
Now, TDP legislative council member P Ashok Babu raised a strange point and questioned the Governor's decision in the high court.
He said assuming that the bills were deemed to have been passed in the council, they should be signed by the council chairman to that effect.
Quoting Rule 124 of the legislative procedure, Ashok Babu argued that when a Bill which has been introduced in the Assembly has been passed or is deemed to have been passed by both Houses of the Legislature it shall be signed by the Speaker and the Chairman and shall be submitted to the Governor for his assent.
But the APCRDA abolition bill and three capitals bill, which were sent to the Governor had the signature of only legislative assembly speaker but not the council chairman.
"Even if one were to assume that the bills were deemed to have been passed by both Houses of state legislature, they shall contain sign/certification of both the council chairman and assembly speaker. But the council chairman was not consulted at all, before sending the bills to the Governor only with the assembly speaker's signature," the TDP MLC said in his petition in the court.
He also argued that bills rejected by the council should not be brought back before it again within six months. But the two bills rejected by the council in January, were reintroduced in June, which is against the rules.