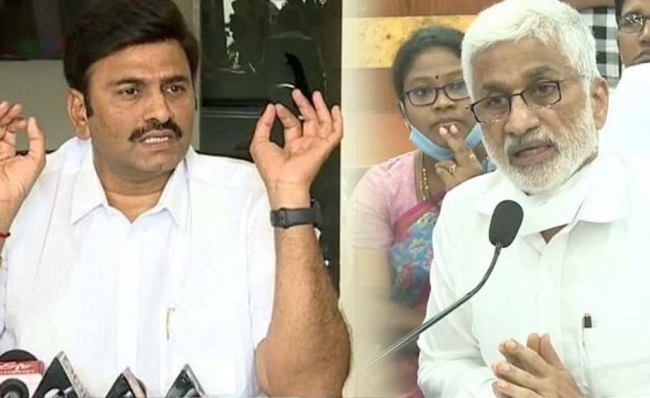 There seems to be more to the revolt by Kanumuri Raghurama Krishnam Raju, YSR Congress party MP from Narasapuram, against the party leadership, than what meets the eye, if the rumours in political circles are to be believed.
According to these reports, the main objective of the revolt by Raghurama Krishnam Raju is to see that party general secretary and parliamentary party leader V Vijay Sai Reddy is sidelined and those who used to call shots during the Y S Rajasekhar Reddy regime would take control of the party.
It is interesting to note that Raghurama Krishnam Raju has been trying to create the impression that he is still loyal to the party and party president Y s Jagan Mohan Reddy.
And his allegation is that Sai Reddy had been a stumbling block between genuine party loyalists and Jagan Mohan Reddy.
"Sai Reddy has been planting stories in the media and social media against me. But that cannot change my loyalty to the party and Jagan. I am a disciplined soldier of the party," he said.
Sources said those who had been closer to YSR in the past, like K V P Ramachandra Rao, Vundavalli Arun Kumar, Botsa Satyanarayana, Anam Ramnarayan Reddy and Dharmana Prasada Rao have not been able to tolerate the authority of Sai Reddy who has emerged as a virtual No. 2 in YSRC.
"Unless Sai Reddy is sidelined, they cannot come closer to Jagan and regain their glory. So, they are trying all tricks to malign his image," sources said.
CLICK HERE!! For the In Depth Updates on all the OTT Content