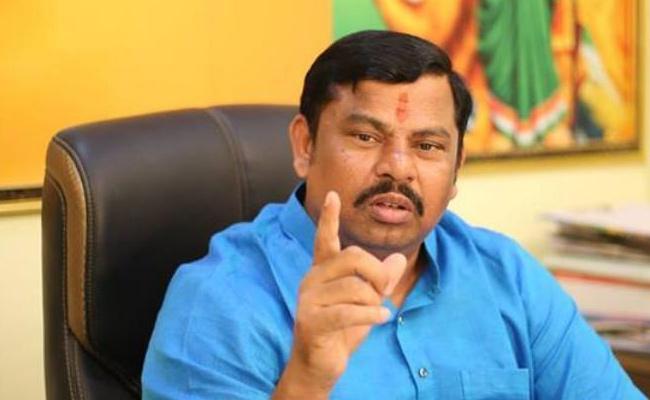 BJP MLA in the Telangana assembly T Raja Singh Lodh is said to have decided to against attending the ensuing monsoon session of the state legislature commencing on Monday.
Reason: the MLA is learnt to be terribly upset with the state BJP for not giving him due importance in the party despite being its only representative in the assembly.
Raja Singh represents Goshamahal assembly constituency in Hyderabad.
Apparently, the MLA is angry with newly-appointed state BJP president Bandi Sanjay who has allegedly ignored several other seniors while constituting the state committee recently. Raja Singh does not figure in the list of state committee members.
In fact, Raja Singh is more popular among the masses compared to many other BJP leaders.
Though the party had won four MPs in the 2019 Lok Sabha elections from Telangana, none of them enjoys the mass support like Raja Singh, except of course Union minister Kishan Reddy who got elected from Secunderabad.
Since the BJP is planning to establish itself strongly in the Greater Hyderabad Municipal Corporation elections due to be held in December this year, it needs leaders like Raja Singh who can secure victory for the party in at least 10-15 divisions.
"He wants to convey the message to the party high command that he cannot be ignored. That is why he has decided to register his protest by abstaining from the assembly session," sources said.