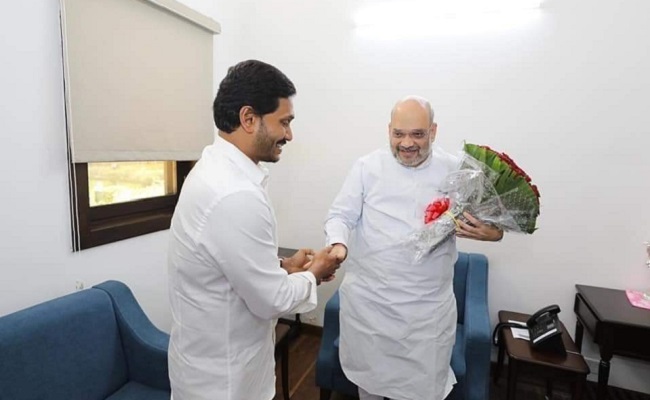 When you wish something to happen you dream about it. When you dream about something you wish, you pray for it to happen.
The situation of some sections of the media is so desperate that they are cooking up their dreams and hallucinations as articles and delivering them as news.
Some media houses are in merry to propagate that Amit Shah has taken a big class to YS Jagan Mohan Reddy on the governance of the state.
But what has to be understood is no central leader calls a Chief Minister to reprimand on the state affairs. What is being done to Mamata Benerjee? Nothing.
Moreover, Amit Shah is not the High Command to YSRCP to call the state head and take class. The Center will not call a Chief Minister to take class or reprimand when they are of different parties. These basics are not understood by some so-called journalists.
It should be remembered that a daily wrote about KCR's idea to start a National Party a few weeks ago that ended up as a big joke for presenting that banner news with zero knowledge on political science. Now, this Amita Shah-Jagan meet is also cooked up with hallucinations but no information.
The common sense point is any national leader in power at the Center will call a Chief Minister of the state with an idea to work together in future, but not to reprimand. If they wish to take class, they will take over a phone call or express to the press.
Many times the leaders of that class will maintain silence if they don't like any regional politician like Modi is doing to CBN.