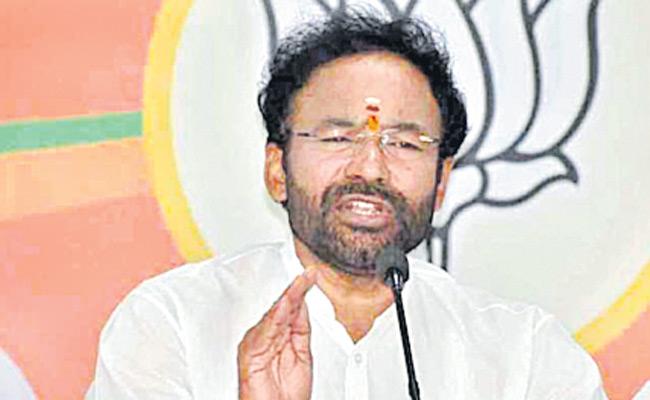 Just 10 days are left for the announcement of the schedule for the assembly elections in Telangana, but the Bharatiya Janata Party is yet to gear up for facing the battle even as the Bharat Rasthra Samithi and the Congress are way ahead in their poll preparedness.
While Telangana BJP president G Kishan Reddy is confined to routine meetings and visiting temples, there is absolutely no war-like situation in the party.
Kishan Reddy is apparently pinning hopes on the visits of Prime Minister Narendra Modi, Union home minister Amit Shah and BJP national president J P Nadda in the first week of October.
But the party is said to be in a state of chaos at the constituency level, as there is no clarity as to who is going to contest the elections. The issue came up for discussion at the BJP state executive committee meeting held in the party office on Wednesday night.
Many leaders questioned Kishan Reddy as to what the party leadership is doing and how it is going to face the elections. There has been no discussion till date on party expenditure at the constituencies for holding meetings and taking out rallies.
When Kishan Reddy requested the party leaders to focus on mobilising the people for Modi's meeting at Mahabubnagar on October 1 and at Nizamabad on October 3, they asked him who would come forward for spending money when there is no clarity on the party tickets.
"While all the other parties have already been in action at the field level, we are holding meetings in Hyderabad, without any field level strategy," a senior leader criticised Kishan Reddy.
Many leaders questioned Kishan Reddy as to what their role was in the party as they are not able to hold even press conferences at the party office. Several other leaders said they have stopped coming to the party office as there is no organising secretary in the office.
Some seniors have decided to go to New Delhi and get clarity from the high command as to what they are supposed to. If there is no clarity from them, they would not hesitate to jump the fence to join the Congress.