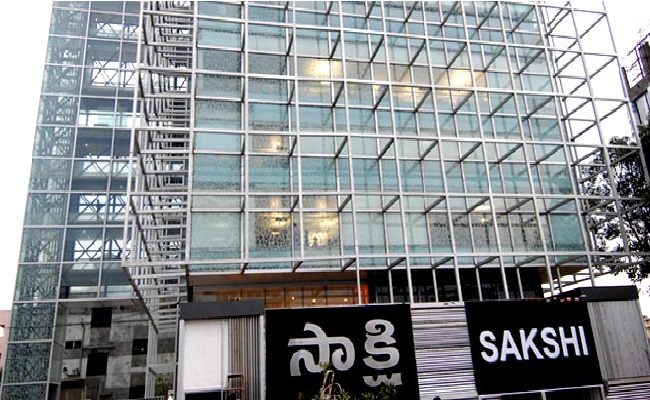 Jagathi Publications Private Limited, the family enterprise of YSR Congress party president and Andhra Pradesh chief minister Y S Jagan Mohan Reddy, is likely to go public in the coming days, sources in the media industry said.
For now, the media industry itself in doldrums due to Coronavirus pandemic, but Jagan has bigger plans to make Sakshi the No. 1 media house in the Telugu states, if not in the country, in the next two years.
According to these sources, Sakshi media, at present, is making a revenue of an average of Rs 20-25 crore per month, majority of it is from the government advertisements, which is just enough to sustain the expenditure, including overhead costs.
"Apparently, the management is not content with the financial progress of Sakshi. So, it is planning to expand the media venture for which it requires massive investments," sources said.
Since those who had already invested in Jagathi Publications are not keen on putting in more money, Jagan wants to go for public after obtaining necessary clearances from the centre as well as Securities and Exchange Board of India (SEBI), sources said.
However, it might not happen immediately.
"It might take a couple of years, only after achieving a break-even in the media venture. But the ultimate objective is to go for an IPO (Initial Public Offer) and mobilise funds for the media house on the lines of big media houses like NDTV, Bennett and Coleman (Times of India Group) and Hindustan Times," sources added.
In the past, Ushodaya Publications that brings out Eenadu, the largest circulated Telugu daily, also contemplated going in for a public offer, but dropped for its own reasons. Instead, it sold 26 per cent of share to Blackstone, that fetched nearly Rs 5,000 crore to Ramoji Rao.