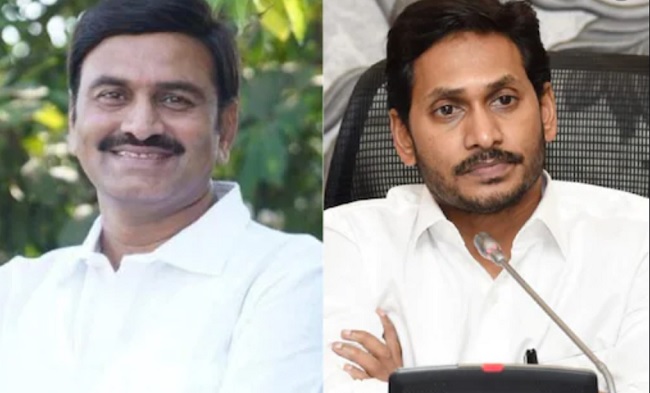 Sishupala the famous character in Mahabharata is known for ridiculing, criticizing and insulting Krishna, using disgraceful words.
His character is known for that and nothing else in a prominent way. Sishupala is always jealous of Krishna's following and the devotion people show for him.
In spite of non-stop and cacophonous criticism Krishna spares Sishupala without stopping him. He allows him to commit 100 mistakes. As per his pledge he beheads him with his Sudarshan Chakra when he commits the 101st mistake.
This analogy proves right in connection with Raghurama Krishnam Raju's arrest.
All these months, YS Jagan Mohan Reddy has been silent inspite of Mr Raju's verbal attacks. Like Sishupala, even Mr Raju is known only for his ridiculing, criticizing and insulting YS Jagan Mohan Reddy and his government. Mr Raju is always jealous of Jagan's following and the votes people cast for him.
But still YS Jagan Mohan Reddy didn't attempt to arrest him immediately. Had he done that Raju would have garnered some sympathy from the public and media. But now, giving him a long rope, YS Jagan allowed him to commit more mistakes that come under the section of Sedition. At the right time, he applied CBCID action on him.
Now Mr Raju, even after getting the bail, has to stop whatever he has been doing all these months as IPC-124A is applied on him. If he repeats the same when he is on bail, he will be sent behind the bars. So, his mouth is shut legally. He can choose to continue his enmity with YS Jagan Mohan Reddy in another way, but not in the same old fashion.
Prasada Sharma Bhattiprolu
Click Here for Latest Direct-to-OTT Releases (List Updates Daily)