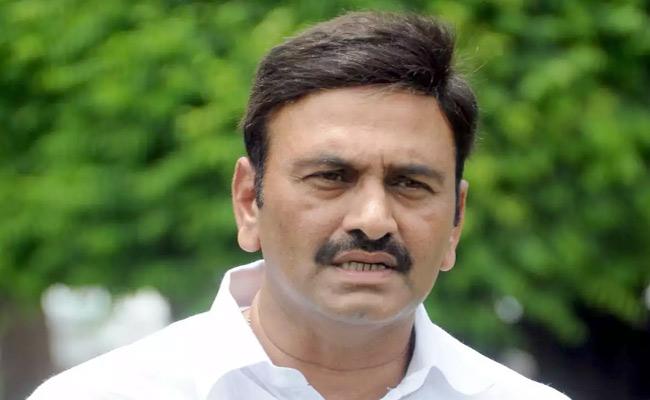 At last, there is some movement in the petition filed by YSR Congress party before Lok Sabha Speaker Om Birla, seeking disqualification of its rebel MP from Narasapuram Raghu Ramakrishna Raju for his alleged anti-party activities.
It was in the last week of January that the Lok Sabha Speaker referred to the Privileges Committee the petition submitted by the YSR Congress Party seeking disqualification of Raju under the anti-defection.
After nearly four months, Privileges Committee chairman Sunil Kumar Singh took up the investigation on the petition.
He called YSRC chief whip Margani Bharat before the committee for questioning on the disqualification petition.
Though the petition submitted by Bharat to the Speaker earlier had mentioned all the points proving that Raju was indulging in anti-party activities, the committee chairman had asked Bharat to depose before the panel orally.
The petition sought to invoke paragraph 6 of the Tenth Schedule to the Constitution of India and rule 6 of the Members of Lok Sabha (Disqualification on Ground of Defection) Rules, 1985.
Raju, however, is confident that he cannot be disqualified as per the law.
Following the Speaker referring to the petition, he even challenged the YSRC to get him disqualified before February 5 last; otherwise, he would resign on his own.
However, he continued to extend deadlines for resigning from his MP seat as there was no response from the YSRC.
The last deadline set by Raju was May 14, but it has been more than a week since the deadline expired and he is yet to resign from the MP seat or the party.