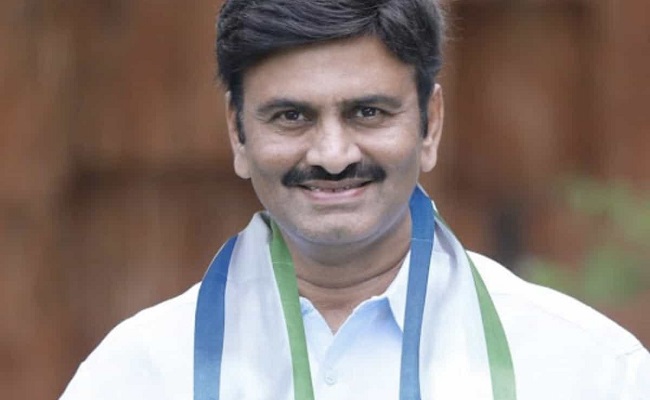 YSRCP led by Andhra Pradesh CM Y S Jagan Mohan Reddy might be looking for disqualification of party MP from Narasapuram Kanumuru Raghurama Krishnam Raju from his Lok Sabha membership for his anti-party activities, but it may not possible immediately.
A delegation of the party MPs on Friday submitted a petition to Lok Sabha speaker Om Birla seeking disqualification of Raghurama Krishnam Raju under Tenth Schedule of the Constitution of India.
The Speaker accepted the petition and agreed to take appropriate action. But sources said he cannot take any decision on disqualification unless the party takes disciplinary action against the MP for going against the party stand.
"First, the party should take action against him, like suspension or expulsion, as a follow-up action to the show-cause notice. Only after that, it can ask for an action from the Lok Sabha speaker. How can the Speaker disqualify any MP who still continues to be in the party?" a legal expert argued.
The YSRC has to show evidences to prove that Raghurama Krishnam Raju attended the meetings of other parties or defied the party whip in Lok Sabha or criticised Jagan Mohan Reddy.
"Mere questioning of the government decisions or making allegations against the same party leaders are not enough for disqualification," the expert said.
He reminded that in case of Sharad Yadav, he had not only split the party but also attended the meetings of the Congress and other UPA allies. He also defied the party whip in Rajya Sabha and hence, was disqualified in December 2017.
CLICK HERE!! For the In Depth Updates on all the OTT Content