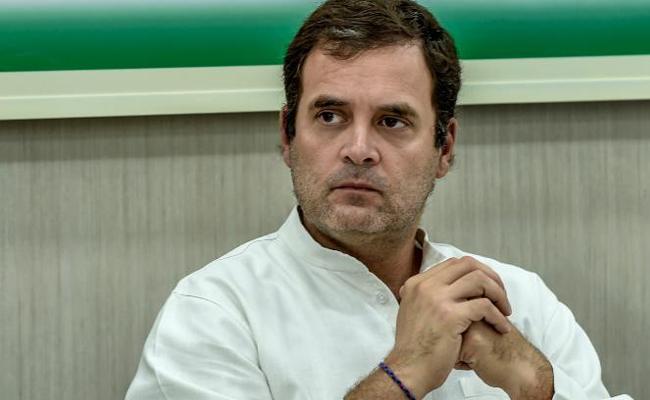 The proposed yatra by Congress MP Rahul Gandhi in the name of "Bharat Jodo" starting from October 2 will pass through Telangana, where the party is hoping to come to power; but not in Andhra Pradesh where it has absolutely no hope.
The Bharat Jodo Yatra will be a 148-day-long yatra, which will be undertaken from Kanniyakumari to Kashmir. Every day, Rahul will walk for 25 km.
The yatra will include padayatras, rallies, and public meetings, which will be attended by the Congress top brass including Sonia Gandhi and Priyanka Gandhi Vadra.
Telangana Pradesh Congress Committee (TPCC) president and Malkajgiri MP A Revanth Reddy said the yatra would enter Telangana at Makthal on Karnataka-Telangana border and it would pass through different parts of the state before entering Nanded in Maharashtra via Jukkal in Nizamabad district.
Revanth said the TPCC would make all arrangements for the yatra and ensure that it would be a tremendous success.
"We shall involve all public representatives of the party and all affiliated organisations in the yatra," he said.
"While opposing the divisive politics of the BJP, the yatra will also expose the anti-people policies of the Telangana Rashtra Samithi government," he said.
Whether it is for paucity of time or lack of interest, Rahul Gandhi appears to have ignored Andhra Pradesh during the tour.
While the party has little scope to come back in Andhra Pradesh, Rahul might have also felt that the BJP is not very strong in Andhra and hence, the Bharat Jodo campaign has no relevance there.