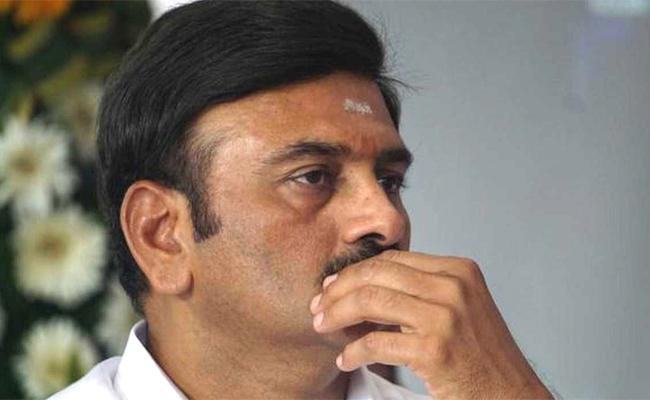 The sudden discharge of rebel YSR Congress MP from Narasapuram Kanumuri Raghurama Krishnam Raju from the Army hospital in Secunderabad and his flying to Delhi in a special flight immediately after his discharge has kicked up a debate in the legal fraternity.
Raju had been granted bail by the Supreme Court, which directed that he should furnish a personal bond of Rs one lakh and provide two securities for the similar amount to the satisfaction of the trial court within 10 days from his discharge from the Army Hospital.
The Supreme Court said the MP could be discharged from the Army Hospital, as and when the doctors so advice. His lawyers say since Raju was granted bail and doctors discharged him, he is free to go anywhere.
He would submit the sureties within 10 days from the date of discharge, he would submit the same within the period.
But the legal experts point out that the Supreme Court has no doubt granted bail to Raju, but as per Section 437 of the Criminal Procedure Code, only the magistrate court has the exclusive powers to release any accused after submission of the sureties and personal bond, as per the directions of the Supreme Court.
"The bail orders of any superior courts have to be transmitted to the trial court, which will decide on the release of the accused after fulfilment of bail conditions," a legal expert said.
So, in case of Raju, too, the Supreme Court only granted bail, but did not order his release. It only directed the trial court to release Raju as per the conditions.
Till the submission of sureties and personal bond, Raju continues to be in judicial remand as ordered by the trial court. And the judicial remand ended only on Friday. So, before that, he cannot be released unless he submitted the sureties and get the release order from the trial court.
"Therefore, Raju has clearly violated the court by going to Delhi, even before submitting the sureties and getting the release order from the trial court. This is nothing but contempt of court and therefore, he can be declared a fugitive from law and justice," the expert added.