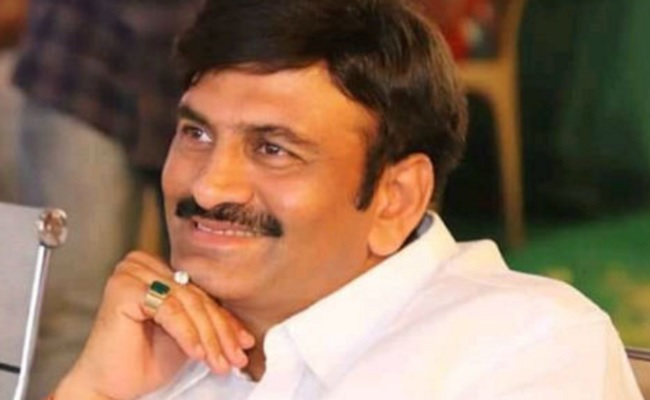 If the reports coming from New Delhi are any indication, rebel YSR Congress party's Lok Sabha member from Narasapuram parliamentary constituency Kanumuru Raghurama Krishnam Raju has decided to resign from his Lok Sabha membership this week.
According to these reports, Raju has indicated to his close followers that he would be quitting his MP seat on January 6 or 7. Needless to say, he would also call it quits to the YSRCP. He is planning to join the Bharatiya Janata Party sooner or later, the reports said.
Sources said Raju would contest the ensuing by-elections to Narasapuram Lok Sabha seat on BJP ticket, with the support of Jana Sena Party.
The Telugu Desam Party, which has been solidly behind him in attacking the YSR Congress party all these days, is unlikely to field any candidate in the by-elections but extend outside support to Raju.
More than one reason is being cited for the decision of Raju to quit his Lok Sabha seat.
First reason might be a clear indication from Lok Sabha Speaker Om Birla that he might have to face the disqualification as the complaint lodged by the YSRC has all the evidences to show that he was indulging in anti-party activities.
Second reason could be the latest order by the National Company Law Tribunal (NCLT) at Hyderabad initiating insolvency process Raju's Ind-Barath Thermal Power company, which defaulted in repayment of bank loans to the extent of Rs 1,384 crore.
Apparently, Raju felt that the best way to overcome this financial crisis is to join the BJP, so that the investigation agencies would go slow on the loan default cases.
Another reason could be pressure from the BJP leadership on Raju to join the BJP, so as to strength the party in the Godavari districts.