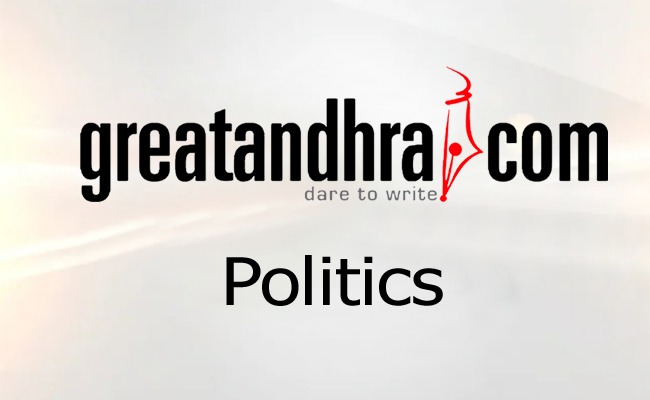 In a very interesting development, Andhra Jyothi's MD Radha Krishna praised late YS Rajasekhara Reddy along with other chief ministers of united Andhra Pradesh like Chandra Babu Naidu, Rosaiah and Kiran Kumar Reddy.
Despite the age-old rivalry between Andhra Jyothi's managing director Radha Krishna and YS family, Andhra Jyothi carried a news story which said that late YSR functioned within the limits of the Constitution while handling the pro-Telangana agitations in erstwhile united Andhra Pradesh.
This is how the story goes: "Had the governments of united Andhra Pradesh exerted their control over media for reporting about Telangana agitation, it would have been killed even before it could emerge into a mass movement.
In 2002, Chandra Babu Naidu was the chief minister of united Andhra Pradesh. Despite writing extensively about Telangana agitation, he never once tried to curtail our freedom.
Though the TDP leaders would laugh off saying that we created a mountain out of a mole hill since the people did not want separate Telangana, he never stopped us from doing our job. Neither did he threaten us ever.
In 2004, YS Rajasekhara Reddy came into power. During his term, he never tried to kill the agitation.
He would merely mention that 'those two newspapers' reported against the government, but the matter ended there. There were no threats to stop writing about the agitation.
But due to his political acumen, he made sure that TRS remained weak.
However, at the time, the movement was carried on by other people's organizations. Incidentally, Andhra Jyothi supported them too.
Later, after realizing that his party was losing base among people, KCR organized Telangana JAC and kept the spirit of the people alive. For this, he used professor Kodandaram to get his way.
Eventually, Rosaiah and Kiran Kumar Reddy became chief ministers. But both of them did not try to get media to play by their rules.
None of the above mentioned chief ministers tried to stop media from reporting about Telangana agitation which hurt the sentiments of Andhra people.
Had they behaved like KCR then, would the agitation survived? Would a separate Telangana state be a reality?" questions Radha Krishna.
Click Here for Latest Direct-to-OTT Releases (List Updates Daily)