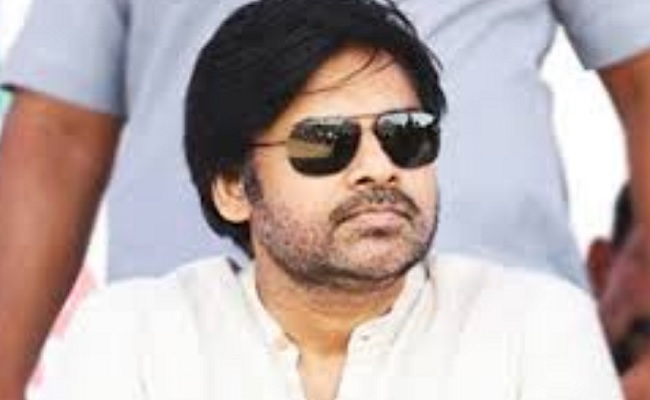 There is a proverb in Telugu: "Ninda munigina vaaniki chali enduku" (Why would one feel cold, when he is already neck-deep in waters?). This aptly suits for power star and Jana Sena Party chief Pawan Kalyan.
Though Pawan Kalyan had decided to return to films to make money soon after his party faced a humiliating defeat in the elections in Andhra Pradesh, he had been keeping it under wraps for quite some time, fearing that it might show him in poor light in the public.
Everybody in the film industry knew that he had agreed to do at least a couple of films and even started shooting for them of late, but he has asked the film makers not to give any publicity for the same.
Apparently, he was hesitating to disclose his return to films as it might lead to the talk that he was following his brother Chiranjeevi's footsteps.
But Pawan himself admitted openly for the first time in his statement a couple of days ago that he was doing films again because he needed money for sustaining his family and also his party.
He even claimed that many families are depending on him and since acting is the only job he can do, he is back into films again.
Now that everybody has come to know about his return to films and it is no more a secret, Pawan has decided to do more movies and keep himself busy in the coming days. It would mean, Pawan would not be involved in political activity anymore.
He is already doing a couple of films – one, a remake of Bollywood film "Pink" being produced by Dil Raju-Boney Kapoor combine and another, being made by ace director Krish Jagarlamudi.
On Saturday, there was yet another "official" announcement from the production house Mythri Movie Makers, about Pawan's 28th film. The film is going to be directed by Harish Shankar. "More details soon," says the announcement.
This would mean Pawan would be busy making three movies, at least for now, for the next two years. One doesn't know whether he would be signing anymore films in the coming days.
"If any of these movies becomes a big hit, then offers would come flooding to Pawan and he wouldn't be in a position to reject any of them. After all, there is nothing much for Pawan to do anything else till the next elections in AP in 2024," an industry source said.