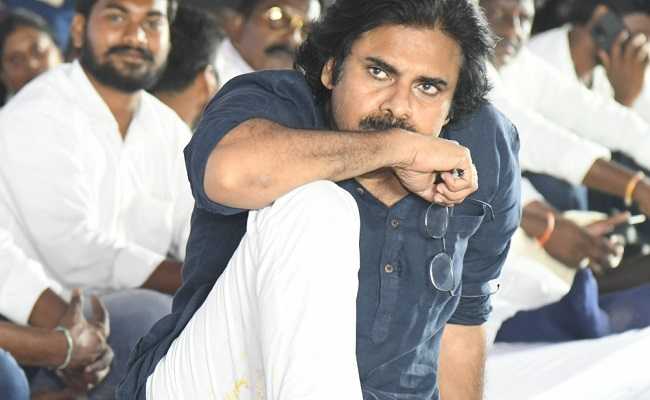 Power star and Jana Sena Party chief Pawan Kalyan, who tried his luck in the 2019 assembly elections in Andhra Pradesh from Gajuwaka in Visakhapatnam and Bhimavaram in West Godavari but failed to win either, is now said to be eyeing Tirupati assembly seat.
While he will still pick up one of the assembly constituencies in West Godavari, he is learnt to be toying with the idea of contesting from Rayalaseema region as well and the party sources say there is no better seat than Tirupati.
According to sources, Pawan has a huge fan following in Tirupati. Moreover, the Tirupati assembly seat was represented by his mega brother Chiranjeevi in the past and if Pawan Kalyan contests there, there are chances that luck might favour him.
Already, the mega family fans have decided to campaign for Jana Sena in the next elections and it might favour him in Tirupati.
"But the question is whether the TDP will concede the Tirupati seat to Pawan Kalyan, if there is an alliance between the TDP and Jana Sena," sources said.
Even if the alliance doesn't work out and Pawan continues his alliance with the BJP, the latter, too, might insist on contesting the elections from Tirupati to cash in on the Hindu sentiment. The BJP put up a fight in Tirupati parliamentary by-poll as well.
In the last assembly elections, Jana Sena has allocated the Tirupati seat to Bahujan Samaj Party candidate as part of seat sharing agreement, but he had lost the seat to YSR Congress party's Bhumana Karunakar Reddy.
If Pawan Kalyan chooses to contest from Tirupati, he would have to convince both the TDP and the BJP first, sources added.