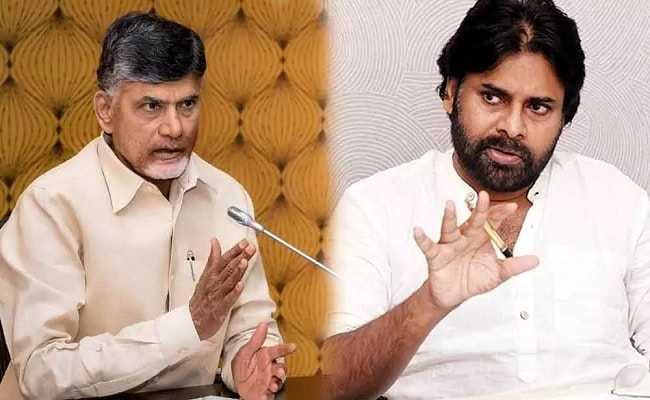 It appears power star and Jana Sena Party president Pawan Kalyan is playing a mind game with Telugu Desam Party headed by former Andhra Pradesh chief minister N Chandrababu Naidu.
After advocating the need for an understanding between like-minded parties to avoid split of anti-incumbency vote in Andhra Pradesh, Pawan later changed his tune and came up with three options' formula, indicating that an alliance with the TDP is possible only if the Bharatiya Janata Party is part of it.
With the BJP ignoring his proposal and TDP remaining silent, Pawan has started a different mind game.
At a meeting in Prakasam district on Sunday, the Jana Sena chief said he has alliance with only people and nobody else; and he won't change his policies for money or power.
He asked the people to bless him with power so that he could protect the interest of the state.
He said his party would come out with its own manifesto as to what he would do after coming to power.
By saying that he has alliance only with the people and nobody else, Pawan Kalyan appears to be bringing pressure on the TDP, saying if the latter doesn't scale down and concede its demands, there would be no alliaince.
All these days, the TDP has been confident that Pawan would have no option but to enter into an alliance with it, even by deserting the BJP. But with the power star's latest comments, it is now evident that the TDP cannot take him for granted.
By claiming that he is in race for power in the state, Pawan Kalyan has not only boosted the morale of his party cadres, but also dampened the spirts of the TDP, which was trying to cash in on the image of Pawan Kalyan and Kapu vote bank.
Whether it is just an empty rhetoric by Pawan overestimating his strength or a pressure tactic to derive maximum share in the number of seats from the TDP as part of alliance remains to be seen.