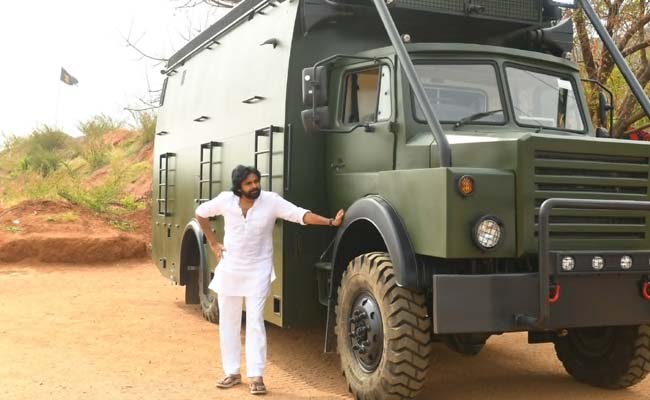 Pawan Kalyan seems to be the master of traffic and motor vehicle violations.
Just a few weeks ago he violated traffic rules by travelling on the highway at the highest speed sitting on the top of the vehicle.
Now he released his election campaign vehicle with another big ilation.
As per the Central Motor Vehicle rule 1989, Chapter 121 "no motor vehicles shall be painted in olive green color except those belonging to the defence department".
So very soon he will be directed by the Government of India to change the color of his vehicle.
Pawan Kalyan who read lakhs of books might have missed reading the book that mentioned this important point about the painting of a private vehicle.