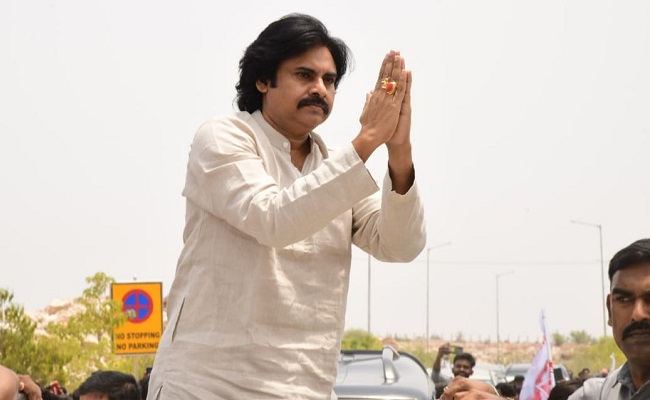 Pawan Kalyan seems to be going in Balakrishna's way who has many beliefs with regard to Astrology.
Power Star, who once upon a time carried the portrait of Che Guevara in his campaigns and he the one who has shown his communist outlook for quite some time is now seen wearing the rings with gem stones to his fingers- well not one but many.
Pawan Kalyan dreamt of becoming the Chief Minister in 2019 and depended on a red colored thread to his neck. But that didn't helped him.
Sources also say that he got upanayanam (sacred thread ceremony restricted to Brahmins, Kshatriyas and Vysyas) done and was seen wearing jandhyam for sometime. Many say that a film director is behind these activities of Pawan Kalyan.
Now coming back to the finger rings, many in the industry say that Pawan Kalyan is easily influential and blindly holds faith on superstitions and sentiments.
Keeping everything aside, there is nothing wrong in being religious. But carrying different looks in different times speak about the fickle mindedness of the leader, which proves detrimental to the party these days.