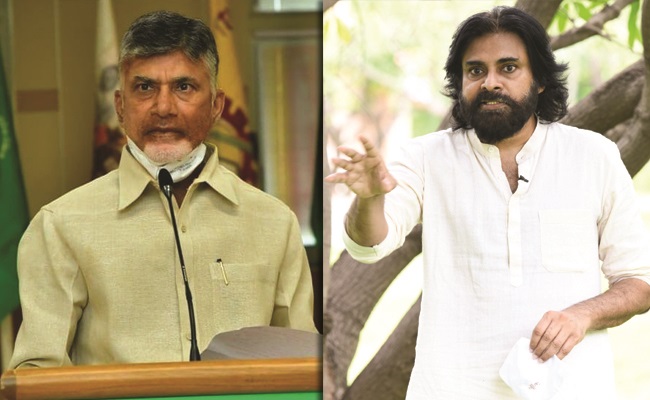 A few days ago, Andhra Jyothy published an article claiming that BRS had offered Pawan Kalyan a bribe of Rs. 1000 Cr to switch his political allegiance from TDP.
The article also implied that Pawan Kalyan lacked the ability to win an election on his own, as neither he nor his brother Chiranjeevi had been able to achieve this feat collectively.
Additionally, the article referenced a senior Kapu leader who had criticized Pawan Kalyan for his perceived eagerness to accept the deal.
According to sources in political circles, Pawan Kalyan has been refusing to take phone calls from Chandrababu ever since the article was published. The two are reportedly not on speaking terms at present.
The article in Andhra Jyothy has apparently caused great distress to Pawan Kalyan, as he believes it has tarnished his image and reputation.
There are suspicions that the newspaper, known to be a close ally of Chandrababu Naidu, may have published the article with his involvement or approval.
Pawan Kalyan is now demanding a public apology from Andhra Jyothy for the article through CBN. By refusing to take calls from Chandrababu Naidu, Pawan Kalyan is also putting pressure on him to secure the apology he seeks.