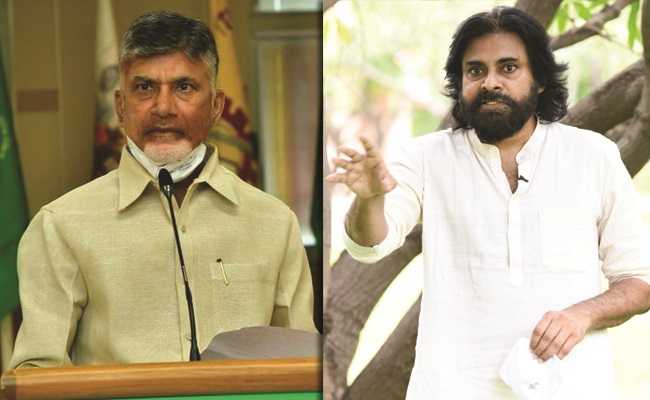 The Opposition TDP and its ally-in-waiting Jana Sena have changed their strategies after their meetings in Prakasam district.
While the TDP had changed its strategy and exhibiting confidence after the Mahanadu event in Ongole, Jana Sena had changed its approach after its meeting in Parchuru of Prakasam district.
TDP chief N Chandrababu Naidu looked desperate in having alliance with the BJP and Jana Sena before the Ongole Mahanadu.
Naidu said the TDP is ready for some sacrifices to forge alliance only to defeat the ruling YSR Congress.
However, he changed the stand and is not talking about alliance as he used to be before the Ongole meeting.
Similarly, Jana Sena chief Pawan Kalyan had been talking about the unity of opposition parties to keep anti-incumbency vote undivided.
He also tried to lobby with the BJP leadership for alliance among the three parties of BJP, Jana Sena and the TDP.
He strongly advocated for the alliance to defeat the YSR Congress in the next elections.
However, at the Parchuru meeting on Sunday, Pawan Kalyan said that the Jana Sena would not have alliance with any party.
Perhaps, he gained confidence at the impressive gathering he could see at his meeting.
Thus the two parties have changed their approach and strategy towards each other after their meetings in Ongole – the Prakasam district headquarters.