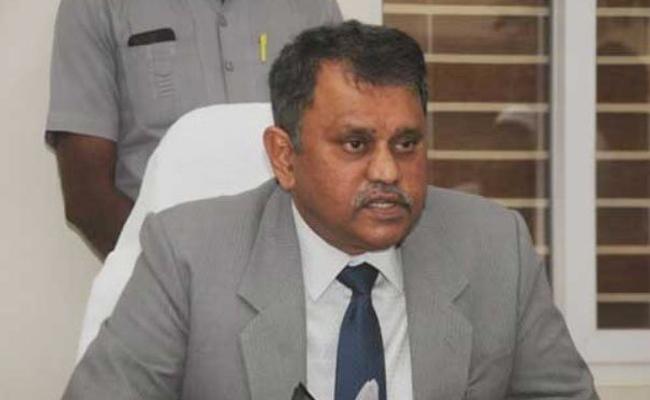 More skeletons are tumbling from the cupboard of former state election commissioner Nimmagadda Ramesh Kumar with regard to his letter written to Union home secretary making wild allegations against the Jagan Mohan Reddy government and YSR Congress party leaders while seeking additional police protection in view of the increased threat perception to him and his family.
Investigation by Crime Investigation Department (CID) is learnt to have revealed that Nimmagadda Ramesh Kumar had destroyed all the evidences pertaining to the letter he had written to the Centre.
Apparently, Ramesh Kumar had got the letter outside the SEC, copied it in his pen drive and then, uploaded it in his personal laptop. Later, he sent the letter to the Union home secretary from his mobile. Subsequently, he had not only deleted the letter in his laptop but also destroyed the pen drive.
This was admitted by Ramesh Kumar's additional personal secretary Sambamurthy before the CID authorities, who had booked a case against the former SEC for tampering with the evidences.
However, Ramesh Kumar had already clarified that it was he who had written the letter to the Union home secretary and mentioned the same in his affidavit before the state high court.
The CID is investigating the case on the instructions of director general of police Gautam Sawang, who acted upon a letter written by YSRC parliamentary party leader V Vijay Sai Reddy, seeking a probe into the letter written by Ramesh Kumar to the Centre.