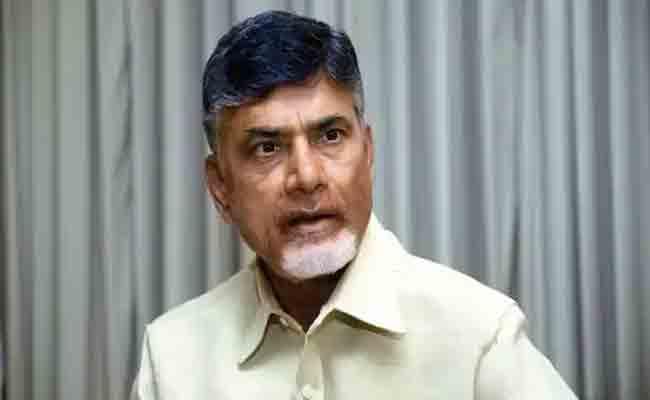 The latest indications from Telugu Desam Party president and Andhra Pradesh chief minister N Chandrababu Naidu over a possible tie-up with Jana Sena Party of power star Pawan Kalyan in the next assembly elections in the state has triggered a big debate in the political circles.
Though Naidu tried to clarify that he had made a generalised statement on alliances and that there cannot be one-side love in alliances, his intentions were very clear as he was answering a question on an alliance with the Jana Sena Party.
According to a national media report, Jana Sena Party is also surprised at receiving such a feeler from Naidu, as there were no such discussions between both the parties till now.
Jana Sena Party political affairs committee chairman Nadendla Manohar told a Delhi-based English daily that it was too early to talk about alliances now and the party was not aware in what context Naidu had made such a statement.
"Probably, the talk was an extension of the understanding between TDP and Jana Sena in the recent local body polls," he said.
There are reports that Naidu had deliberately raised the issue of the on-side-love with Jana Sena Party only to pre-empt the demand from the party rank and file for bringing popular Tollywood actor Jr N T Rama Rao back into the party and giving him a responsible role in the party.
Naidu has chosen Kuppam to make a statement on the one-side-love with Pawan Kalyan, because it was at this same place that he had faced a demand from the TDP workers to bring Jr NTR into the party.
In fact, some over-enthusiastic TDP workers in Kuppam in the past had even erected Jr NTR's cut-out in Kuppam demanding that he be brought back into the party. At several meetings of Naidu, he had heard about the demand.
Even senior leaders like Gorantla Buchaiah Chowdary and Pithani Satyanarayana suggested that Naidu should bring Jr NTR into active politics again to take on the might of Jagan Mohan Reddy.
But Naidu knows that if Jr NTR returns to the TDP, his son Nara Lokesh would become a dummy, as the entire party would turn towards Jr NTR. This Naidu doesn't like. That is precisely why he has started taking about alliance with Pawan Kalyan!