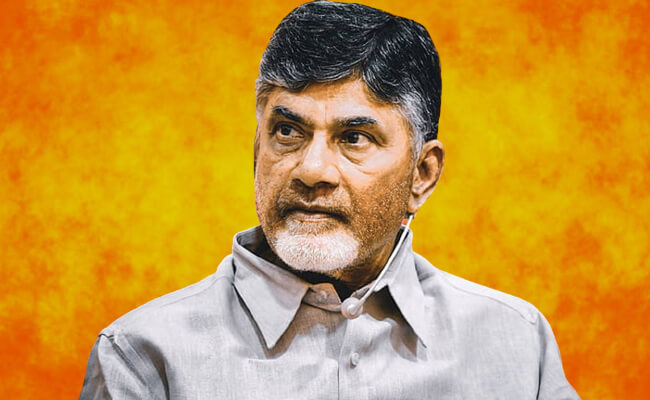 Nara Chandrababu Naidu, the president of the Telugu Desam Party, has reportedly sought the support of Union Home Minister Amit Shah to counter the actions taken by the Andhra Pradesh government in the Margadarsi chit fund scam involving Ch. Ramoji Rao, the chairman, as well as the probe into the Amaravati land deal scam, which implicates Naidu.
During a meeting in New Delhi, Naidu discussed these matters with Amit Shah in the presence of BJP national president J.P. Nadda.
Naidu has been attempting to meet with Amit Shah for some time to seek assistance on various issues. Recently, he visited Shah at his residence in Delhi.
According to party sources, Naidu raised concerns with the Home Minister about the YSR Congress government targeting Margadarsi Chit Funds, filing cases against its chairman Ramoji Rao, managing director Sailaja, and others. The government has alleged multiple violations under chit fund laws and has even ordered the attachment of properties worth ₹793 crore.
Naidu also brought attention to the AP government's establishment of a Cabinet sub-committee to investigate corruption allegations against members of the previous Telugu Desam government. Additionally, a special investigation team was formed to probe irregularities in the Amaravati land deals.
While BJP leader P.V.N. Madhav stated that the meeting focused mainly on non-political issues like these, it marked Naidu's first meeting with Amit Shah in nearly five years.
Previously, Naidu had been seeking alliances with regional parties to form an anti-Modi, anti-BJP coalition before the 2019 elections when he was the Chief Minister of Andhra Pradesh. However, his party, the TD, contested the elections alone and suffered significant losses, winning only 23 out of 175 Assembly seats.
The BJP's leadership has consistently expressed opposition to political parties involved in corruption and promoting dynasty rule, referring to both the YSR Congress and the TD.
The BJP has indicated that it will continue its alliance with the Jana Sena for the upcoming elections but has not committed to an alliance with the TD.
Furthermore, Amit Shah's meeting with film actor Junior NTR in August of the previous year in Hyderabad suggested that the BJP is keeping Naidu at a distance and exploring opportunities to attract leaders from the Telugu Desam Party to strengthen the saffron party in Andhra Pradesh and Telangana.