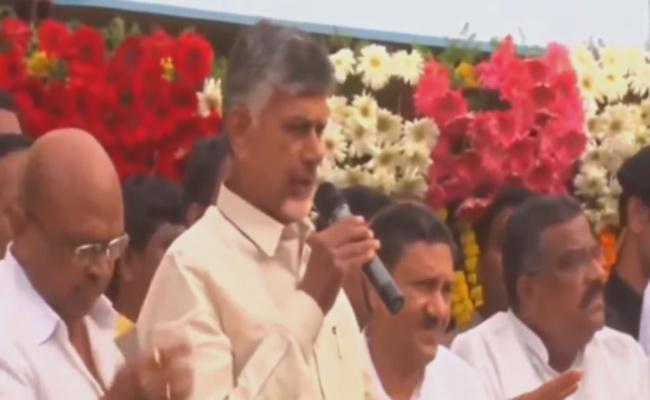 As ageing is fast catching up with him, Telugu Desam Party president and former Andhra Pradesh chief minister N Chandrababu Naidu appears to be losing his cool and becoming frustrated.
At a time when he is supposed to maintain a lot of restraint if he wants to return to power with people's mandate, Naidu is turning impatient and abusing those who are opposing him.
On Friday, it was pretty much evident during the road show by Naidu in Kurnool.
When he was addressing a rally of people and party workers, the Rayalaseema joint action committee people tried to create hurdles for him, demanding that he should support the judicial capital at Kurnool.
As the JAC leaders were raising slogans demanding his explanation, Naidu lost his temper and shouted back at them described them as "Chavata Daddammallara.." (Dumb rascals).
He even challenged them to enter into a physical fight with him.
"Will you be there or do you want me to come to you? You unworthy people and heinous criminals! Come, let us fight," he shouted.
The TDP chief also threatened to get the protesting JAC leaders beaten up.
"Catch those thieves and bring them to be. If necessary, I will stand here overnight to see your end," he said.
He alleged that the YSR Congress party led by Jagan Mohan Reddy was trying to create hurdles for his meeting. Describing Jagan as a traitor or Rayalaseema, he said the YSRC chief was trying to create rift among the people on regional lines.
Agitated over Naidu's remarks, Students JAC called for a bandh in Kurnool on Saturday to protest against TDP's unruly behaviour with lawyers and students.