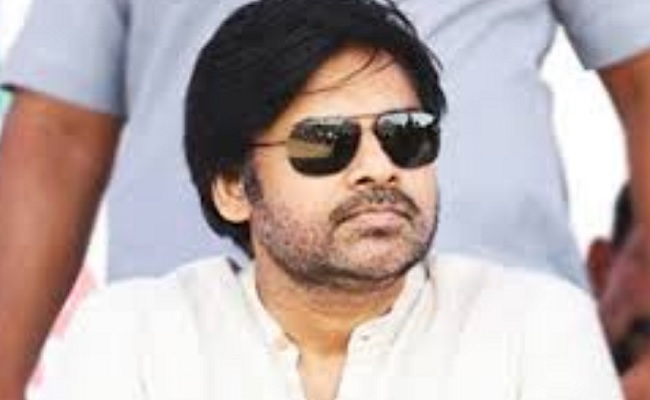 Former speaker of Andhra Pradesh assembly Nadendla Manohar, who gave him his two-decade old association with the Congress party and joined the Jana Sena Party of power star Pawan Kalyan recently, is understood to have become an extra constitutional authority in the party within no time.
Nadendla, who puts up a sophisticated and high profile look, has impressed Pawan from the day one, so much so that the latter has started depending on him for every political decision.
He is said to be behind Pawan's latest outburst, after remaining silent for a few months, against YSR Congress party president Y S Jaganmohan Reddy, though the latter had been adopting a soft stand towards Jana Sena for quite some time.
Of late, Pawan has been asking all his party leaders, including seniors like Thota Chandrasekhar, and Mutta Gopala Krishna, to report to Nadendla, instead of coming to him for discussions on various issues.
Apparently, Pawan is of the view that Nadendla is an intellectual with vast political experience and probably, both of them share the same frequency on several issues.
This has become a sort of irritant for the party seniors. Hitherto, they had direct access to Pawan Kalyan and now, they are forced to approach Nadendla.
Since he belongs to a different caste group, it is also causing a sort of embarrassment to the Kapu leaders.
Moreover, Nadendla has started building up his own group in the party with like-minded leaders like Pasupuleti Bala Raju, much to the irritation of the Kapu leaders.
However, there is nothing much for them do at present, except bear with Pawan's style of functioning.
Let us wait and see to what extent Nadendla will go in the party.