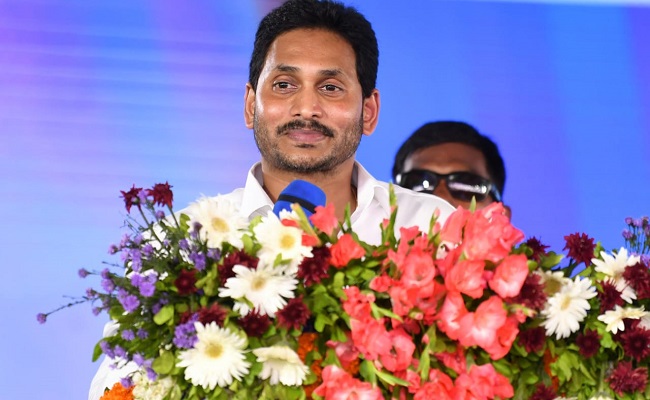 The cross-voting by four YSR Congress party MLAs in favor of Telugu Desam Party candidate Panchumarthi Anuradha in the MLC elections under the MLAs' quota on Thursday is believed to be just the beginning of the developments to be witnessed in the coming days.
Analysts say the YSRC might face a few more defections of MLAs from the YSR Congress party into the TDP. Needless to say, all these MLAs are those who are unlikely to be given tickets by YSRC President and Chief Minister YS Jagan Mohan Reddy in the next elections.
In fact, Jagan has been sounding for the last few days that at least 20-25 sitting MLAs might not be given party tickets again in the 2024 elections as their performance is far below expectations.
Feedback from the field revealed that these MLAs are facing strong anti-incumbency in their respective constituencies, and if they are fielded again in the next elections, they are sure to be defeated.
They have either been facing allegations of corruption or getting a negative response from the people during the party and government programs. In fact, Jagan has been openly revealing their names at the internal meetings of the party and asking them to mend their ways.
Some of them tried to improve their performance, while others have not changed their style of functioning despite warnings from Jagan.
In some cases, the chief minister replaced the sitting MLAs with new faces as constituency in-charges, thereby giving them a clear hint that they would not get party tickets again.
Such MLAs are now said to be looking towards the TDP. So, it hardly matters to Jagan even if they defect to the TDP, as he is going to drop them anyway in the next elections. The only thing is that he has to find a suitable replacement for them in their constituencies.
For the TDP, even if it admits these MLAs, it might not benefit the party as there is already negative feedback on them from the people. In fact, they would be a sort of liability for the TDP as their entry would cause disgruntlement among the existing ticket aspirants in the party.
That would only make things worse for the TDP. So, it will be good riddance for Jagan if they defect to the TDP!