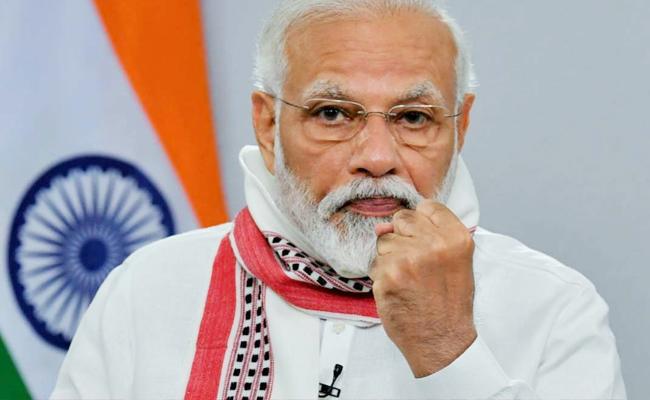 The last-minute inclusion of Jana Sena Party chief and power star Pawan Kalyan's meeting with Prime Minister Narendra Modi at INS Chola Suite at Visakhapatnam on Friday night has triggered speculations over the restoration of relations between him and Bharatiya Janata Party, which have since been strained.
According to the Jana Sena Party sources, Pawan had received a telephonic call from the Prime Minister's Office asking him to be available in Vizag from Friday evening. He is landing in the port city in a special flight by Friday evening.
Sources said Pawan might have a meeting with Modi at the Chola Suite late in the evening or if the Prime Minister gets delayed due to the roadshow and BJP Core Committee meeting, the JSP chief is likely to have a one on one meeting with the Prime Minister on Saturday morning.
Sources said the BJP state leadership is learnt to have conveyed to the central leaders that Pawan was not keen on continuing the alliance with the saffron party and instead, was tilting towards the Telugu Desam Party headed by N Chandrababu Naidu.
Apparently, the state leaders told Delhi bosses that he might soften his stand, if the Central leaders talk to him. Since Modi is anyway coming to Visakhapatnam, he would intervene in the matter and convince the power star to restore the ties with the BJP.
The JSP-BJP alliance has been on rocks ever since Chandrababu Naidu called on the JSP chief in Vijayawada last month, when the power star said he was running out of time but there was no road map from the BJP.
He was also peeved at the way the BJP leaders did not react strongly to the YSR Congress party's attack on him and the way police had prevented him from coming out of the hotel forcing him to cancel his Jana Vani programme.
At the meeting with Modi, Jana Sena sources said, Pawan would discuss threadbare the political situation in the state and the witch-hunt of the political rivals by the YSRCP government.
He might also lodge a complaint with the attitude of the state BJP leaders who were cold-shouldering him.
Modi is likely to meet BJP State leaders to discuss the party's political activities and lay out a roadmap for the future.
Ahead of Modi's visit, BJP State president Somu Veeraju, and other leaders, including Purandareswari and CM Ramesh arrived in the city. He would give his piece of mind to them.
It would be interesting to see whether Modi will agree to the proposal of an alliance with the TDP or reject it outright. In that case, what Pawan would do is to be watched.