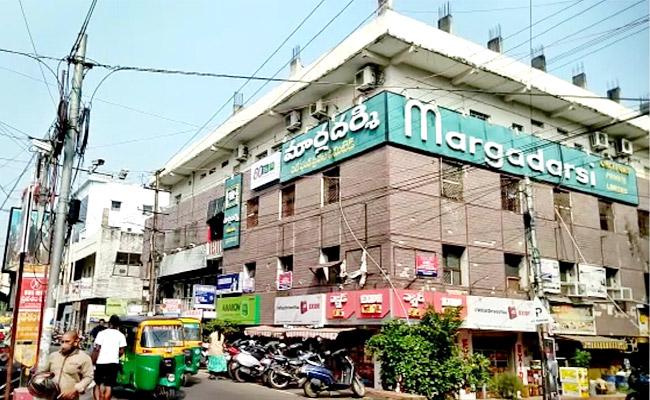 If the Y S Jagan Mohan Reddy government in Andhra Pradesh has its way, Margadarsi Chit Funds Private Limited, promoted by media baron Ch Ramoji Rao, may have to shut down its activities in the state.
The Stamps and Registrations Department Inspector General V Ramakrishna, who also happens to be in charge of the Chit Funds Management Authority, has already declared that the government would not hesitate to wind up the activities of Margadarsi in Andhra Pradesh if the alleged violations were proven and the company failed to cooperate with the probe agency in the alleged chit fund scam.
Apparently, Ramakrishna received clear instructions from the state government not to spare even a single irregularity in Margadarsi Chit Funds, which is why the department has taken the help of the Crime Investigation Department to file criminal cases against Ramoji Rao and his daughter-in-law Sailaja Kiran.
According to the latest information, the Stamps and Registrations Department appointed a special auditor exclusively to look into the irregularities in Margadarsi Chits.
The official has been asked to conduct a special audit on the accounts of the company and identify how the funds are being diverted to other purposes.
The auditor would also examine how Margadarsi resorted to illegal mobilization of deposits by conducting a simultaneous audit in 37 branches.
"The auditor will dig deep into the chit fund accounts to unearth the scam," sources said.
The CID has already written letters to the Enforcement Directorate to probe into the alleged money laundering by Margadarsi with the public money. If the ED takes up the case, it will tighten the noose around Ramoji Rao, sources added.