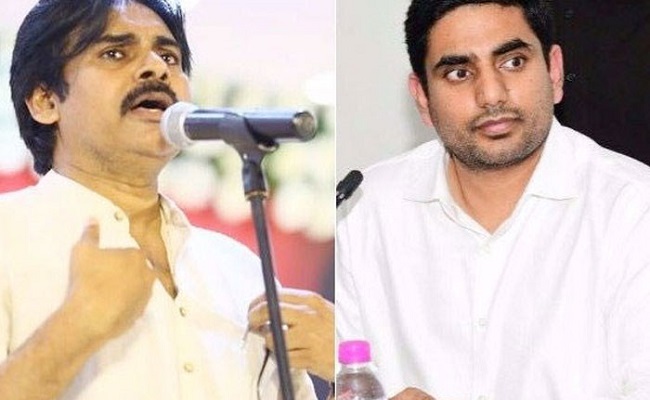 Pawan Kalyan has spent enough time today thanking almost every BJP leader on twitter for wishing him on his birthday.
He made it a point not to miss even a single BJP leader from any state. He replied to BJP leaders from Karnataka and UP as well.
There are some points to be underlined in his replies.
Raghu Rama Krishnam Raju of YSRCP has wished him on twitter. While replying to him, he wrote: ""Thank You Sri @RaghuRaju_MP garu for your warm wishes. I sincerely applaud your efforts in preserving our temples and rich heritage".
Responding to this, an MLA from Chittoor district said, "This is the height of a reply. It is clearly evident that Pawan Kalyan is doing indirect marketing to Raghu Rama Krishnam Raju in BJP circles taking temples' reference. Even Pawan Kalyan is a BJPian in the disguise of Jana Senani. So this reply is like 'meedi Tenali-maadi Tenali' kind of thing".
Keeping that aside, though he thanks Chandrababu Naidu, he missed replying to Lokesh Naidu's tweet.
The MLA responding to this said, "Lokesh is not even in PK's priority. Nobody bothers about him including Pawan Kalyan".