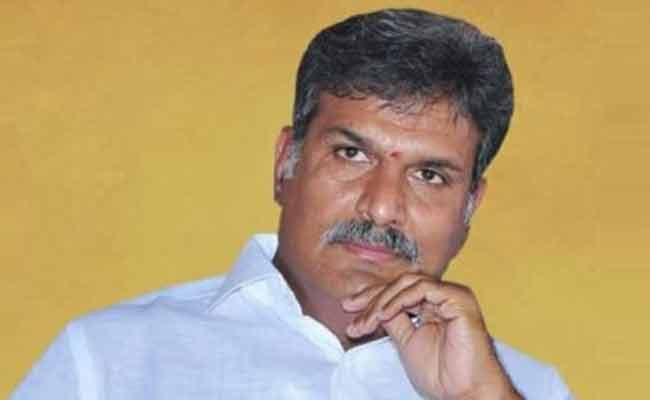 Telugu Desam Party MP from Vijayawada Kesineni Srinivas alias Nani has become a thorn in the flesh of party president and former Andhra Pradesh chief minister N Chandrababu Naidu with his rebellious and blackmailing attitude.
Though he has been continuing in the party and given a lot of importance by Naidu ignoring other loyalists of the party, Kesineni is still unhappy with the party leadership which has not been acting against his rivals within the party.
As the talk of early elections to the state assembly is gaining ground in the state, Kesineni has once again started blackmailing the party leadership.
He suspects that Naidu is deliberately encouraging his detractors in the party so as to scuttle his chances in the next elections.
On Saturday, Kesineni made some interesting comments, apparently aimed at threatening the TDP leadership.
"If my enemy is your friend, your enemy is my friend. If you encourage my enemy, I will encourage your enemy. You should remember that the distance between my house and your house is same as that between your house and my house," he said.
He went on to say that he did belong to any particular group.
"I am friendly with everybody, including YSR Congress party leaders," he said.
Interestingly, Kesineni made these comments after meeting Naidu to discuss the party's stand in the Presidential elections.
"We don't' have enough numerical strength in parliament and the assembly. So, our role in the elections is very minimum ad we cannot make or mar the chances of any candidate," he said.
Apparently, Kesineni is angry with the reports that the TDP leadership is encouraging his brother Kesineni Sivanath alias Chinni in the next Lok Sabha elections from Vijayawada and might give him the party ticket.
Chinni played active role in the recent Mahanadu, while Kesineni was very passive. It is learnt Naidu and his son Nara Lokesh held discussions with Chinni, who has been involved in real estate business in Hyderabad.
The Vijayawada MP is also not happy with the way Naidu was adopting lenient stand towards other TDP leaders like Devineni Uma, Buddha Venkanna and Nagul Meera, who have openly revolted against him. His comments are being viewed against this backdrop.