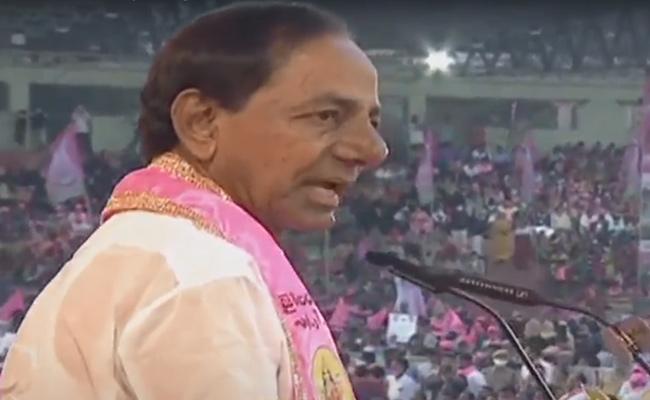 It has been a week, since Telangana Rashtra Samithi president and chief minister K Chandrasekhar Rao announced renaming of his party as Bharat Rashtra Samithi (BRS), but the initial euphoria associated with the new party is glaringly missing.
The expected follow-up on his new party is not there and people have taken it easy. So, KCR quietly left for New Delhi to create an impression that he is going to shake the national capital. But nothing of that sort has happened.
His visit to New Delhi is as mysterious as it was in the past. His previous Delhi visits, too, have always been shrouded in mystery. Unless he goes to Delhi on official visits, nothing comes out from the CMO on what he is doing and whom he is meeting.
On Wednesday, too, KCR's visit to Delhi remained completely a secret affair. He had gone to New Delhi for the first time after renaming the TRS as BRS. His visit has remained a completely dull affair.
It was as usual a secret visit and there was no response from any of his so-called political friends, including Delhi CM Arvind Kejriwal. Even the so-called farmers' leaders like Rakesh Tikait did not meet him.
There was a brief official note from the CMO saying KCR visited the construction site of BRS party office at Vasant Vihar and gave specific instructions to the engineers at the site.
Only party leaders like state roads and buildings minister V Prashant Reddy, MPs Damodar Rao, J Santosh Kumar and V Ravichandra and party general secretary Shravan Kumar Reddy, vasthu advisor suddala Ashok Teja were present along with KCR.
In fact, the TRS leaders sought to leak to the media that KCR is busy in Delhi holding negotiations with various stakeholders to discuss the next steps of the BRS. They say KCR will stay back in New Delhi for another four to five days and would continue talks with various intellectuals and retired bureaucrats.
So, as of now, the BRS remains a non-starter!