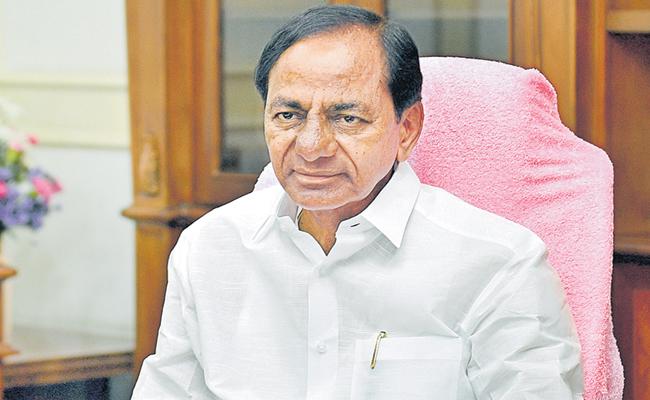 BRS supremo and Telangana Chief Minister K. Chandrashekar Rao is renowned as a 'master strategist' in political circles.
He possesses the ability to captivate voters with his exceptional oratory skills and is also skilled in the art of 'backroom politics' to tackle rival political parties.
The primary opposition parties in Telangana are Congress and BJP.
Interestingly, both these parties are currently facing crises simultaneously, characterized by internal conflicts and divisions among top leaders, which are attributed to the disruptive actions of "KCR's covert agents."
BJP leader Etala Rajender, who was once considered the 'right hand' of KCR, has himself shared his experience of how KCR strategically placed his 'covert agents' within all opposition parties before the 2018 Assembly polls, effectively dismantling Congress and TDP in Telangana with their assistance.
TPCC chief A. Revanth Reddy is encountering obstacles at every step he takes to strengthen Congress in Telangana, while Telangana BJP president Bandi Sanjay is facing rebellion from within his own party ranks.
At a crucial juncture when opposition parties should be focused on defeating BRS in the upcoming Assembly polls, just five months away, they are instead compelled to address internal discord within their own parties.
While KCR is directing his attention towards public outreach programs in preparation for the 10th formation day celebrations of Telangana State starting from June 2, the opposition parties are grappling with unrest instigated reportedly by KCR's covert agents within their respective parties.
The national leadership of Congress and BJP is reportedly on a quest to uncover KCR's covert agents within their ranks and expel them from the party before it's too late.
As a result, every leader in BJP and Congress is now viewing their colleagues with suspicion, further exacerbating the problems within the party.
Not only BJP and Congress, but even minor parties in Telangana such as BSP, YSRTP, TJS, and the Left Parties are purportedly feeling the impact of 'KCR's covert agents' within their own parties.
Consequently, all their political plans are encountering obstacles in various forms, leading to divisions among top leaders and internal unrest within their respective parties.