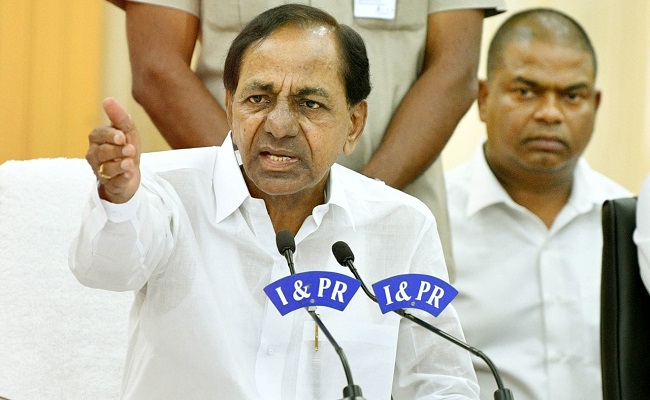 Stage is set for the launch of Bharatiya Rashtra Samithi (BRS), the new national party proposed by Telangana Rashtra Samithi president and chief minister K Chandrasekhar Rao.
According to highly placed sources, KCR is likely to announce the launch of the BRS on Vijaya Dasami or Dasara, in a big way, from Hyderabad itself, instead of New Delhi as proposed earlier.
"The next 15 days are not auspicious because of the commencement of Pitru Paksham. After that, Bathukamma festivities would start and during this period, the preparatory work for the national party would commence," sources said.
During the Bathukamma festivities, the TRS would take up state-wide programmes as a precursor to the launch of the BRS and give it a nation-wide appeal. The formal announcement would be made on the day of Dasara, party sources said.
"A grand event would be organised in Hyderabad on Dasara day, where KCR will make the announcement on entering national politics. It will be a historic day as he will also announce the agenda and philosophy of the national party," sources said.
It is learnt KCR will not make any announcement on quitting as the chief minister and anointing his son K T Rama Rao as the next chief minister.
"He will continue as the Chief Minister till the next elections," a party leader said.
The announcement of the party would be made at the event which would be attended by different sections of society including the intelligentsia, retired civil servants, retired judges and senior politicians of many political parties in addition to the TRS party workers and leaders.
KCR is of the view that it is the right time him to foray into national politics, as the Congress had utterly failed to discharge its duty of being the principle opposition party to counter the BJP.
"There should be alternative leadership and people across the country have been looking for such alternative for a long time," the party leader said.