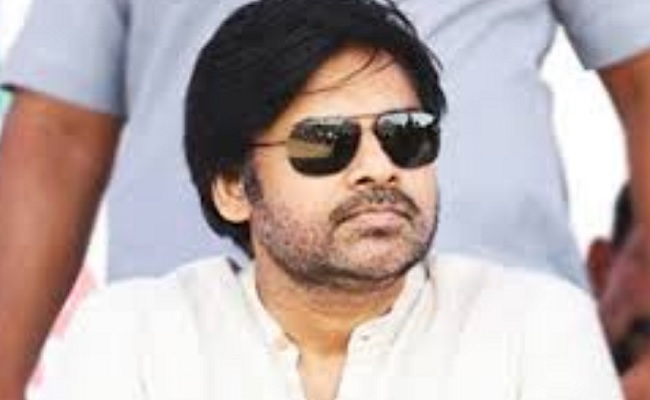 Sometime in January 2018, power star and Jana Sena Party president Pawan Kalyan got a royal treatment at Pragati Bhavan, the official residence of Telangana chief minister K Chandrasekhar Rao.
The Telangana Rashtra Samithi president spent a lot of time with Pawan and the latter was all praise for him for launching round-the-clock free power supply to farmers. The power star described KCR as the role model for the entire country.
Cut the scene, the Jana Sena Party chief now has no entry into Pragati Bhavan after nearly two years.
On Friday, Pawan sought an appointment with the chief minister to discuss the ongoing strike by Telangana State Road Transport Corporation (TSRTC) employees and explain their problems. But there was no reply from the CMO to Pawan's request.
What is worse, he could not get the opportunity to meet even KCR's son K T Rama Rao and even senior TRS leader K Kesava Rao.
"It appears KCR or Kesava Rao or KTR and others are interested in holding talks over Telangana RTC strike. My party leaders have made efforts to arrange a meeting for me with the chief minister or others, including ministers. It seems no one is prepared to talk on the issue. Hence, I cannot meet them," Pawan said in a statement.
The RTC union leaders met Pawan Kalyan at Jana Sena Party office in Hyderabad on Thursday and expressed concern over the deadlock on the talks with the government with regard to the strike.
They told him that there was no response from the government though the strike is continuing for the past 30 days and asked him to intervene to find a solution to the on-going strike.
Pawan, however, is not disappointed for being denied appointment by the chief minister.
He said he would make yet another attempt to meet KCR on his return from Visakhapatnam, where he is holding a long march on November 3 on sand crisis in AP.
"However, I will extend my support till the issue is resolved as per the assurance given to the RTC workers," Pawan said.