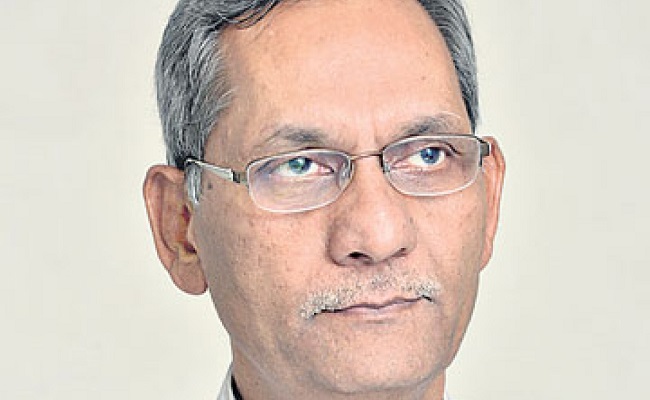 Senior journalist and former editorial director of Sakshi media house K Ramachandra Murthy is learnt to have decided to step down from the post of advisor to Andhra Pradesh government for public policy.
According to highly placed sources, Murthy has conveyed his decision to chief minister Y S Jagan Mohan Reddy on Thursday.
He reportedly told the chief minister that there was nothing much work to do in the post and he did not want to hold an ornamental post without any specific task assigned to him.
Apparently, Murthy was feeling inconvenient to operate from Vijayawada, when his family is in Hyderabad. Secondly, he has not been getting any opportunity to attend any of the meetings convened by the chief minister to discuss issues of public policy. Hence, the decision, sources said.
Murthy was appointed as advisor (public policy) to the AP government in September last year, as a recognition to his vast experience in journalism and connections with the administrative setup.
He was given the Cabinet rank that fetched him Rs 3.5 lakh salary apart from perks. Yet, he has chosen to step down for his own reasons, sources said.