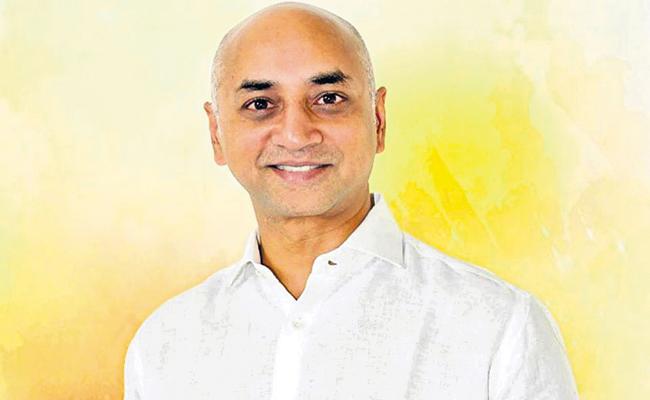 A day after senior Telugu Desam Party leader and former minister Galla Aruna Kumari announced that she was quitting politics for good, her son Galla Jayadev also is understood to have decided to call it quits to the politics.
Though Aruna told reporters on Thursday that her son Jayadev, who is presently TDP MP from Guntur, would continue in politics, he, too, has reportedly taken a decision to give up the political life and concentrate on his business activities.
Aruna hinted that she had given a free hand to Jayadev in politics and said it was for him to join whichever party they wanted to be. But the Guntur MP reportedly told the cadre that he, too, might call it a day in politics.
Apparently, Jayadev was peeved at the way he is being targeted by the Jagan government for running Amara Raja group of companies.
The government has cancelled 253 acres of land leased to the company by on the pretext that no industry was set up on the same land.
He, however, may not quit the MP seat immediately as he is two more years to complete his term. He could enjoy the privileges of an MP till that period.
However, he has been keeping away from party activities for quite some time and has not been attending even the parliamentary party meetings.
Jayadev has also stopped coming to Guntur and was not seen even at the party's Mahanadu held at Ongole.
"He is focussing completely on rebuilding the Amara Raja group which suffered heavily due to harassment by the Jagan government," a source said.
There is a talk that Jayadev, if he wants to continue in politics, will contest as an MLA from Chandragiri in the next elections. But if he is not active in the party, will TDP chief N Chandrababu Naidu give him the ticket?