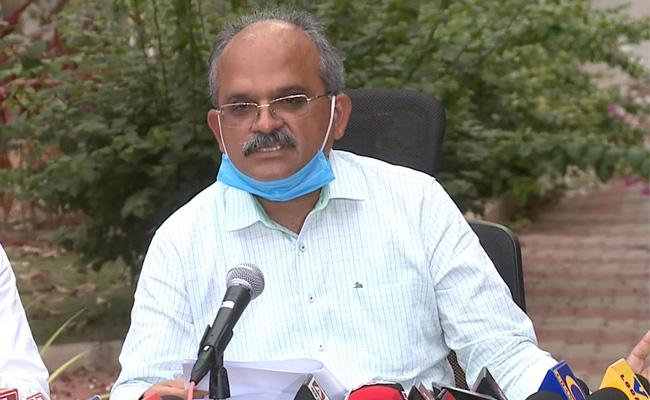 The sudden transfer of Tirumala Tirupati Devasthanams (TTD) executive officer Anil Kumar Singhal from the post late on Wednesday night raised many an eyebrow in the bureaucratic circles.
Singhal has been transferred as the principal secretary (medical and health) and in his place, additional executive officer A V Dharma Reddy has been given full additional charge as the EO of the TTD until further orders.
The transfer came into effect within hours of completion of Tirumala Brahmotsavams.
Though there had been reports about Singhal's transfer soon after the YSR Congress party led by Y S Jagan Mohan Reddy came to power. But Jagan allowed him to continue despite hectic lobbying for the TTD EO post.
In fact, there was a controversy when Singhal was appointed as EO by the earlier Chandrababu Naidu government, as he is from north India and as per traditions, only South Indian officers have to be appointed. The YSRC also made it an issue those days.
However, Singhal managed to continue in the post all these days and has completed three years of term as TTD executive officer. Hence, it was time for him to move out of the TTD.
Sources said Jagan had taken the decision to transfer Singhal following repeated requests from another senior IAS officer K S Jawahar Reddy, presently special chief secretary (medical and health).
In fact, Jawahar Reddy was expected to be appointed as the chief secretary in place of Neelam Sawhney, who will be retiring on December 31, when her second extended term also will come to an end.
But he reportedly told Jagan that he was not interested in the chief secretary post, but would be happy, if he was made the TTD executive officer.
If this talk is true, Jawahar Reddy would soon be appointed as the TTD executive officer, sources said.