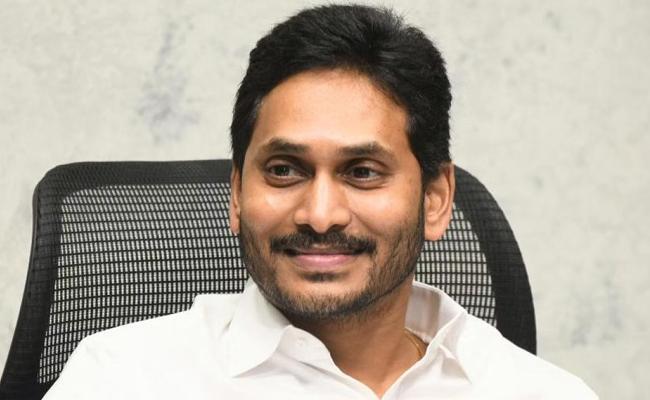 YSR Congress party president and Andhra Pradesh chief minister Y S Jagan Mohan Reddy might sound too ambitious by setting "Why not 175?" target for his party leaders, but he knows pretty well that it is easier said than done.
Though there is still more than a year to go for the assembly elections, Jagan is going in a systematic manner in his Mission-175 and has been periodically commissioning surveys with various different agencies across the state on the party position and prospects in the next elections.
This, he feels, will help him identify the loose ends so that he can tighten them to achieve his target.
According to sources, Jagan has received the feedback from various surveys and realised that the party is on a weak footing in at least 14 assembly constituencies for now.
So, he has started focussing on these constituencies. Sources said he has already come to an understanding on the leaders who are not sure of getting party tickets in the next elections, who are looking up to other political parties and who might damage the party prospects while continuing in the party.
Against this backdrop, Jagan has been holding a series of talks with senior party leaders to prevent the damage to the party in such constituencies.
For example, Jagan might not give party tickets to at least three MLAs in erstwhile common Guntur district; and so is the case with some other districts.
According to sources, a couple of them have already started expressing their disgruntlement, while others are making negative comments against Jagan internally.
Sources said Jagan has obtained the list of such MLAs and he has been indirectly hinting at taking action against them, if they don't mend their ways. At the same time, he has been saying that he wanted all the present MLAs to return to the assembly again.
Meanwhile, some YSRC MLAs have got the hints that the survey reports are against them and they might not get the party tickets again. Since Jagan doesn't entertain any kind of lobbying and recommendation by others, they are in a state of disgruntlement.
That is why some MLAs have been making statements against the party out of frustration.
"There are as many as 14 such MLAs. Irrespective of their comments, Jagan will do whatever he wants," sources added.