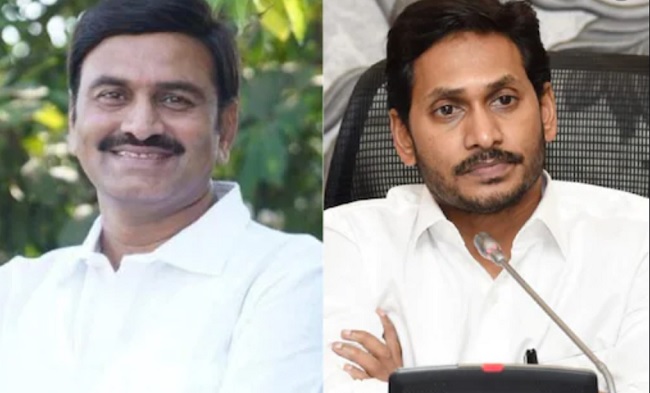 The special court for CBI cases in Hyderabad is said to be convinced by the arguments of YSR Congress party president and Andhra Pradesh chief minister Y S Jagan Mohan Reddy's arguments in the petition filed by rebel YSRC MP K Raghurama Krishnam Raju seeking the cancellation of the former's bail in the quid pro quo case.
Jagan's lawyers put forth strong arguments before the CBI court challenging the rejoinder filed by Raghurama Raju in support of his arguments. They said Raju's petition was politically motivated and had no merits.
They demanded that Raju should submit evidences to prove that Jagan was influencing the witnesses and co-accused.
"In fact, the petition of Raju does not qualify to be taken up for hearing," Jagan's lawyers argued.
Raju's lawyers said Jagan was directly and indirectly influencing the higher officials who were witnesses in the case and was granting undue benefits to the co-accused in his quid pro quo cases.
It is learnt the CBI court asked Jagan's lawyers whether they had any concrete evidences of Jagan influencing the witnesses.
"As of now, the petitioner has failed to submit any strong evidences in support of his arguments," the court reportedly observed.
Interestingly, the CBI which has been maintaining silence in the case till now, told the court that it would submit its arguments in writing once the arguments between Jagan and Raju were completed. The court deferred the case to July 8, asking the CBI to file its arguments.
So, the case is expected to take the final turn after the CBI files its affidavit on July 8.